Lego has always held a special place in our hearts, igniting our imagination and bringing joy and nostalgia. Over the years, several alternative brands have emerged as legitimate competitors for Lego in the global toy manufacturing landscape, offering the reliable quality of off-brand Lego at highly economical prices!
China, being a significant toy manufacturing hub, seems to be in the lead in terms of high-quality Lego alternatives. In this post, we delve into the top ten Chinese brick brands for adults, including details on company backgrounds, featured series, and price ranges, so that you'll get to know whether they cater to your preferences. Upon readers' requests, we have added a list of the top ten Lego alternatives for kids.
The position of China's toy industry in the world
With an astounding number of toy manufacturing businesses, China has firmly established itself as a significant toy manufacturing hub. More than 70% of toys worldwide are being produced in this vast and innovative country. The Chinese toy industry is an essential player in the worldwide toy business thanks to the sheer scope of its production capabilities.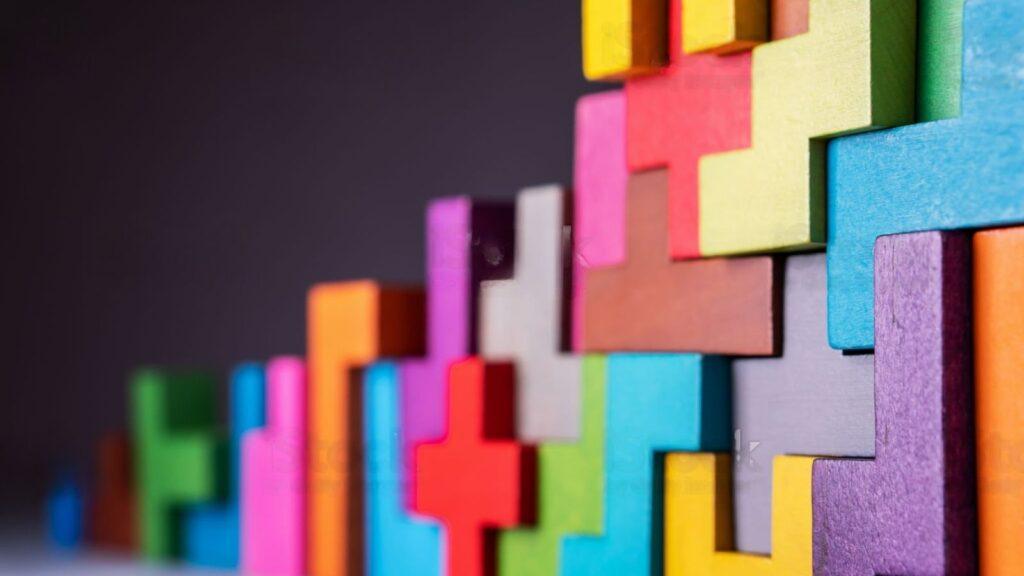 Do Chinese brands infringe on Lego's rights?
It is crucial to make clear that all manufacturers, including Chinese brick brands, are now legally permitted to use comparable brick designs because the last significant patent for Lego bricks expired in 1978 (sourced from Lego Clones-Wiki). By ensuring fair competition in the toy market, this legislation promotes the development of innovative and varied items.
Do Chinese Lego Alternatives mean counterfeit products?
Many people have the idea that Chinese brick brands are linked with fake goods, copying popular brands like LEGO without any imagination or originality. It is important to remember that copying Lego's design is illegal, which is why Lepin led to the downfall. However, these companies I'll introduce have a whole and genuine industry chain, and they operate autonomously, carrying out their own independent research, design, manufacture, and sales.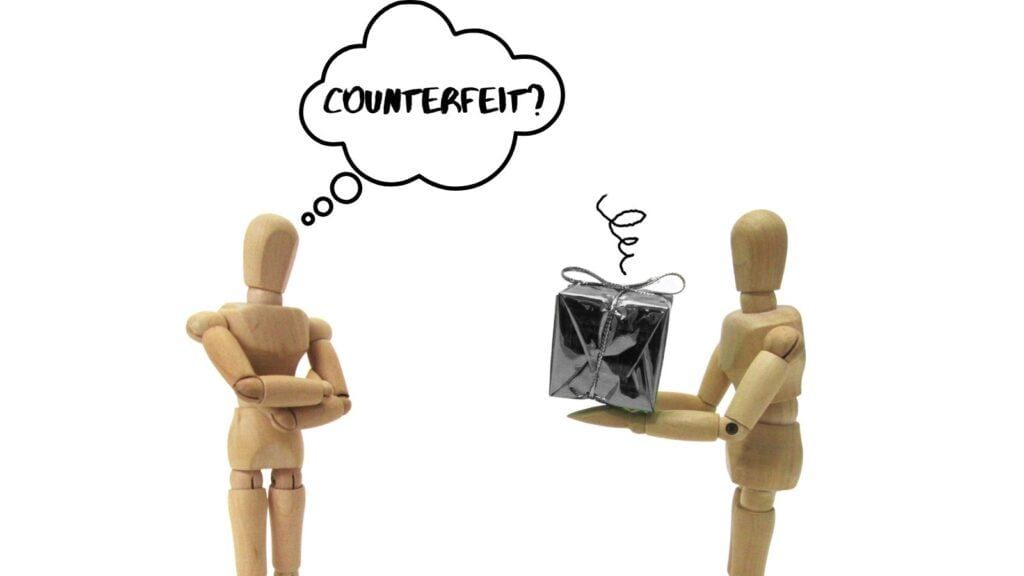 Perks of Chinese Brick Brands
1. Quality Assurance
Many prominent Chinese brick brands use high-quality Gobricks bricks, ensuring the durability and safety of their products. These brands have undergone strict evaluations and have obtained certifications such as the EU CE certification, US ASTM certification, and China's 3C national certification for the toy industry, guaranteeing adherence to international quality standards. This level of quality means that when you need to dust off Lego to keep your collection looking pristine, you can do so without worrying about damaging the bricks.
2. Cost-effectiveness and Playability
Chinese-produced bricks offer a fairly significant advantage in terms of cost-effectiveness when compared to their LEGO counterparts. Despite the lower price point, they maintain excellent playability and aesthetics, providing adult builders with an enriching and enjoyable experience.
3. Cultural Creativity
On one hand, some of the most celebrated Chinese brick brands showcase their cultural prowess by creating sets inspired by renowned Chinese landmarks and pop culture. Sets like the Forbidden City, The Wandering Earth, and space-themed creativity exemplify the cultural richness and historical depth of China. For those who appreciate diverse cultures, these sets make excellent Lego display ideas for your home.
On the other hand, Chinese brands are also making efforts to interpret consumers' local culture and collaborating with international designers to create more products that resonate with worldwide consumers.
4. Missing or Broken Bricks Service
Chinese LEGO alternative brands can also offer convenient and free missing or broken bricks service. Whether it's a single piece or multiple, they can quickly identify the pieces and rely on China's well-established international logistics system, including cross-border transportation and local courier services to ensure the delivery within 10-15 days (The actual time range depends on the region, and it may be earlier or later). This definitely provides peace of mind to the buyer before making a purchase!
Top Picks for Lego Alternatives for Adults!
Sembo
Established in 2010, SEMBO Blocks is a professional brick manufacturing company based in Guangdong Province, China. They pride themselves on research, production, and sales of high-quality brick toys.
With a dedicated team and a production area of 30,000 square meters, SEMBO boasts independent research, design, and production capabilities. Their slogan, "Mini World Great Dreams," reflects their commitment to fostering creativity and imagination.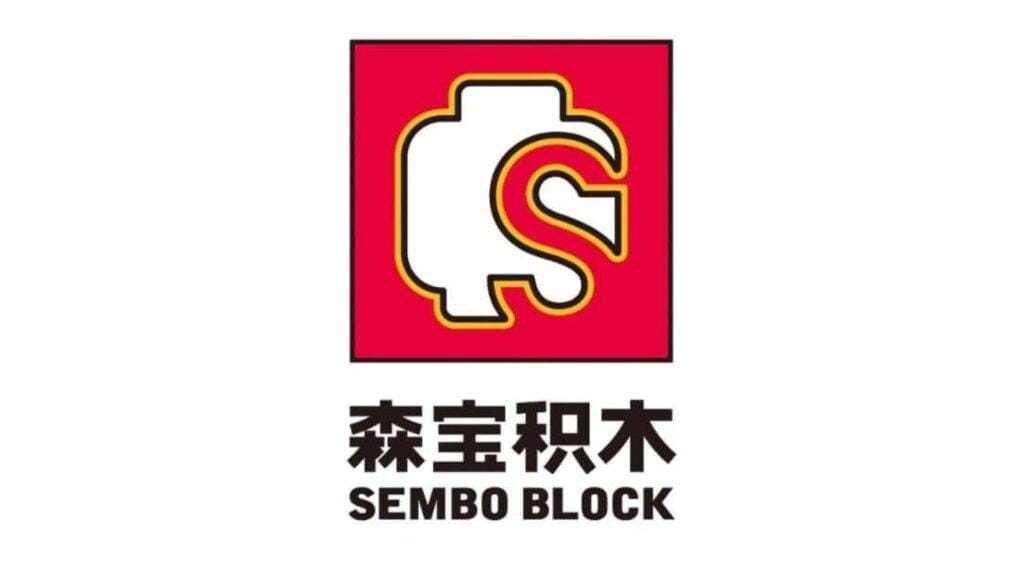 Visit the official website.
Price Range
$50 to $300 for 1000 to 5000 pieces.
Featured Series
"The Wandering Earth" Series: Officially licensed from Liu Cixin's famous novel, this series depicts humanity's journey to save Earth from destruction, captivating fans with an array of related products.
Forbidden City Culture Series: Faithfully reproducing the architectural design of ancient palaces, this series celebrates the richness of Chinese cultural heritage.
Chinese Space Exploration Series: Showcasing space-related sets, including spacecraft and launch bases, SEMBO promotes awareness of China's space exploration through the magic of building blocks.
Mould King
Mould King, a brand under Yuxing Technology Industrial Co., Ltd., was founded in 2012 in Chenghai, known as China's "Toy and Gift City."
With a 30,000 square meter production and packaging facility, Mould King excels in toy research, production, and sales. Also, they boast an independent R&D and design team and are a major Lego alternative brand (See Mould King vs Lego).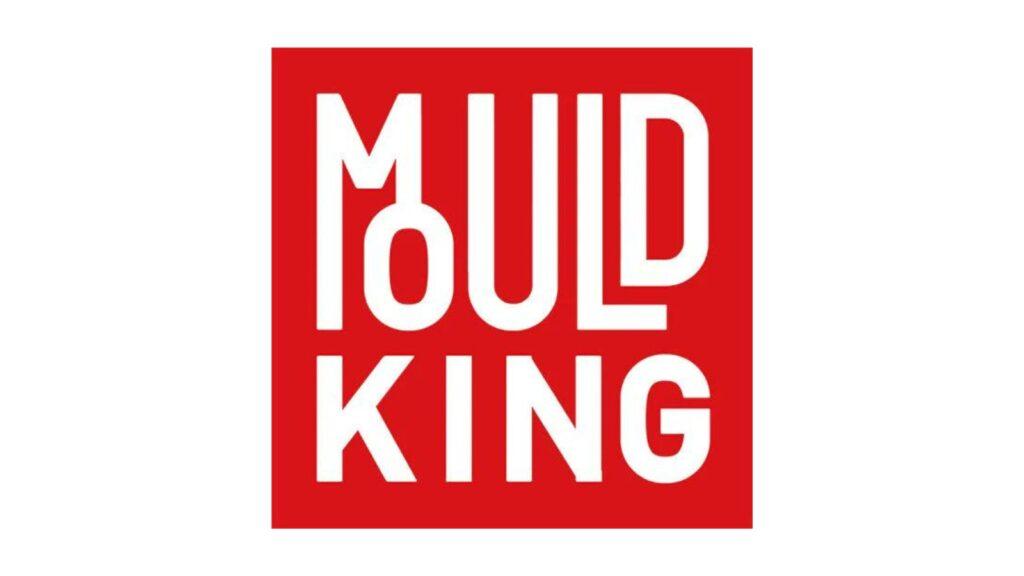 Visit the official website.
Price Range
$45-220 for 450-850 pieces.
Featured Series
MOC Car Model Series: Perfect for car enthusiasts, this series combines realistic mechanical transmission with remote control elements, providing an exciting driving experience.
Remote Control Engineering Series: Replicating large-scale construction vehicles with remarkable precision, this series captures the hearts of construction aficionados.
Space Interstellar Series: Inspired by famous sci-fi IPs like "Star Wars," this series brings iconic spacecraft and movie elements to life through building blocks.
Xingbao
Established in 2016, Xingbao aims to be a leading high-end brick brand in China, focusing on original designs and creativity. Boasting research and development teams in multiple locations, Xingbao ensures high-quality products that hold various certifications.
Visit the official website.
Price Range
$40-100 for 500-1400 pieces.
Featured Series
Chinese Style Street Series: Dive into China's historical and cultural heritage with this series, exploring ancient city streets like the famous capital of the Tang Dynasty, Chang'an.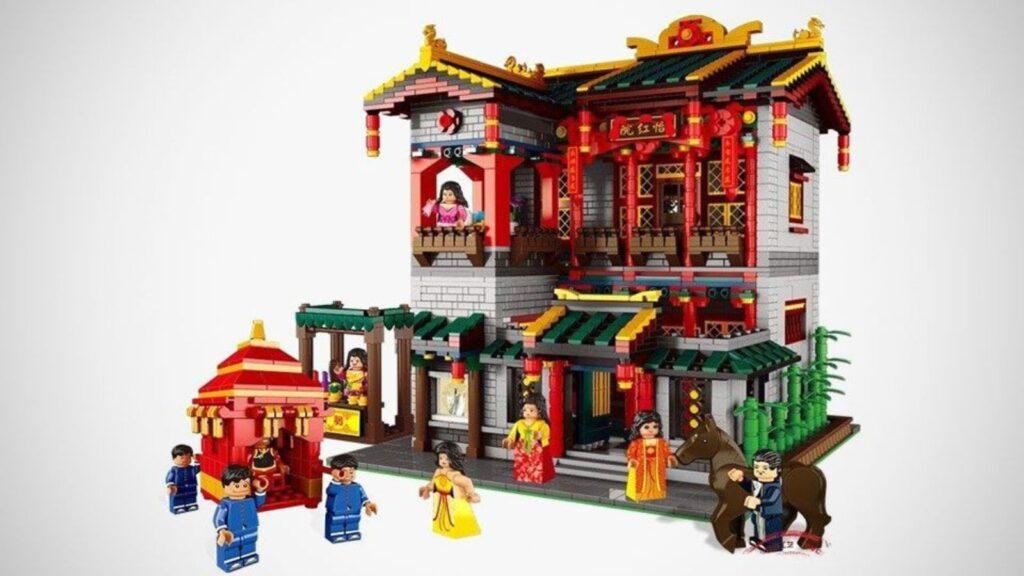 European Town Series: Embark on a romantic journey through European towns, experiencing the charm of European architecture and culture.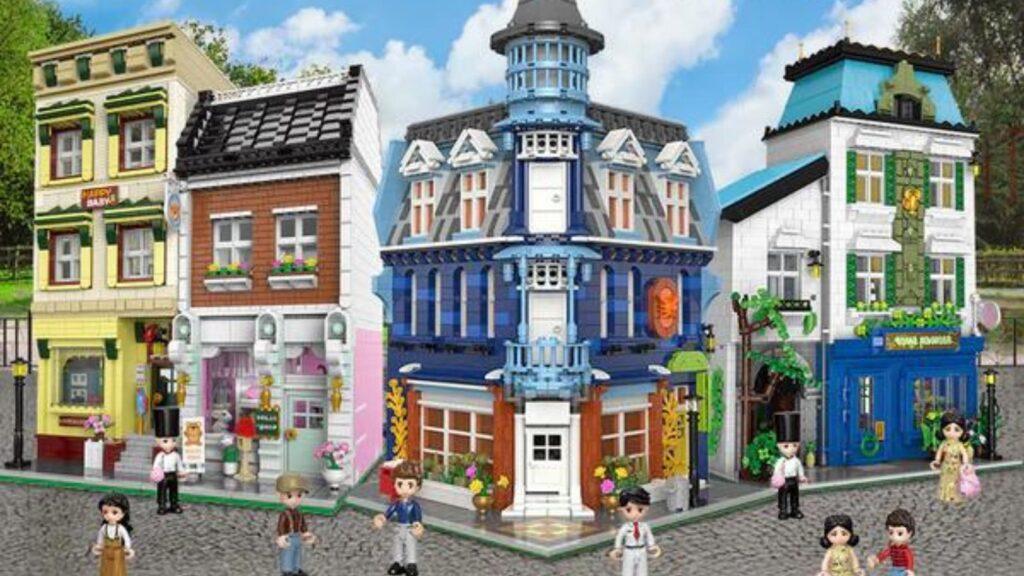 Supercar Series: For speed enthusiasts, Xingbao offers a range of mechanical supercar sets that deliver the joy of building and the thrill of high-speed driving.
Wange
Wange is known for providing high-quality and fun educational building blocks, emphasizing innovation and diverse play experiences. Their architectural landmark series and engineering science series are particularly popular.
The abbreviation Wange symbolizes Wange Education's ultimate objective of offering high-quality educational toys. The Lego Architecture product line, which features designs that no other toy company offers, is Wange's most distinctive offering when compared to other companies.
Additionally, Wange Block distributes, wholesales, and wholesales to retailers who require a wide selection of toys at competitive prices.
Visit the official website.
Price Range
$49-105 for 1037-2274 pieces
Featured Series
Architectural Landmark Series: Highly detailed replicas of world-famous landmarks, showcasing exquisite craftsmanship and attention to detail.
Engineering Science Series: Introducing children to mechanical principles through simple and understandable brick designs.
Xiaomi MI Building Blocks
Xiaomi, a well-known internet company, extends its expertise beyond smartphones and home appliances to smart toys. Xiaomi MI Building Blocks, developed by the same team as ONEBOT, focus on high-quality and intelligent building block sets.
No official overseas website available.
Price Range
The price range may vary based on the specific product.
Featured Series
Mech Series – Sci-Fi: An original sci-fi IP set in the year 2320, featuring intelligent mechs and hidden alien civilizations.
Mech Series – Construction Vehicles: Faithfully recreating the mechanics of real-life construction vehicles using building blocks.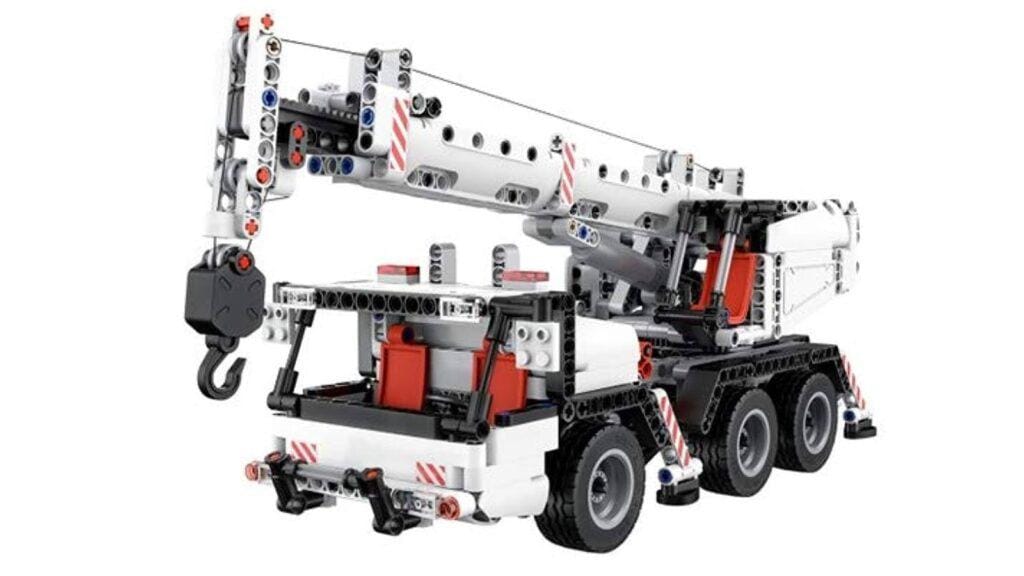 Pantasy
Pantasy, established in 2020, is an innovative brand conveying Chinese aesthetics and values. With a dedicated team and successful funding, Pantasy aims to create exceptional building block experiences. This company is as complex as a Lego set. The components feel comfortable, and their assembly is likewise quite comfortable.
It is a very complex construction, comparable to a Technic set. The brand wants to offer adult collectors additional IP options while upholding tight quality control and enjoyable building experiences.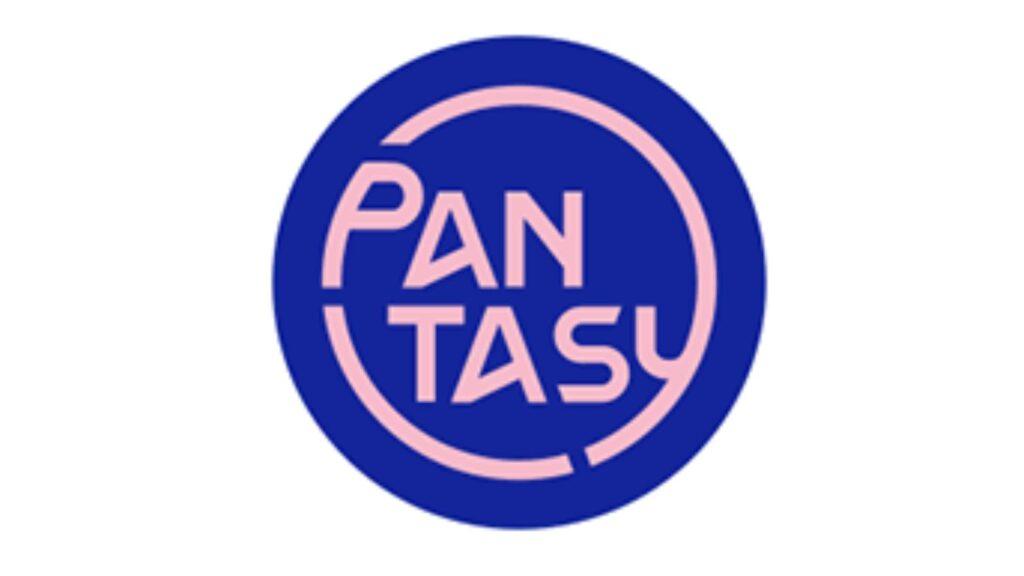 Visit the official website.
Price Range
$30-110 for 400-1250 pieces.
Featured Series
The Little Prince Series: Delve into the magical world of "The Little Prince" with this charming collection of building block sets.
Astro Boy Series: Embark on an adventure with Astro Boy, bringing beloved characters to life with building blocks.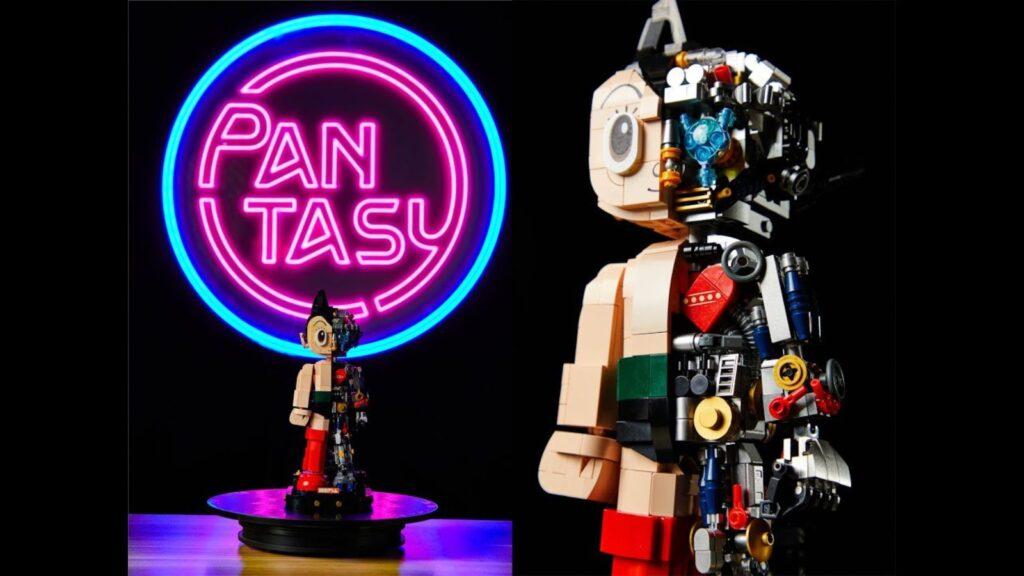 Double Eagle Cada
Double Eagle, established in 1995, introduced CaDA in 2016 as an innovative building block brand. CaDA focuses on combining building blocks with remote control systems, creating intelligent STEM toys that enrich children's learning experiences. The brand name "CaDA" derives from the delightful sound of building blocks clicking together.
Visit the official website.
Price Range
$15-100 for 300-1300 pieces.
Featured Series
Flagship Supercar Series: Designed by Western MOC experts, this series authentically replicates famous supercar brands, complete with remote control elements for high-speed driving.
Initial D Series: Partnering with the famous manga "Initial D," this series merges building blocks with the beloved comic, allowing models to be upgraded with power modules for enhanced play.
Enlighten/Keeppley
Enlighten was established in 1994, and emphasizes excellent quality and product safety. Sub-brands include QMAN, Enjoy Bricks, and Keepley, catering to different age groups and building a utopian world. Keeppley is dedicated to being a part of the new generation of hip playblocks. The brand is a popular favorite for both kids and adults and a major competitor of Lego.
Visit the official website.
Price Range
This may vary depending on the product.
Featured Series
Space Idea Series – 2021: Featuring a manned space station, Changzheng 5 carrier rocket, Mars probe, and Tianzhou cargo spacecraft, this series captures the excitement of space exploration.
Anime IP Series: Collaborating with famous manga IPs like Pokemon, Doraemon, and Naruto, these series bring iconic characters to life with building blocks.
JAKI
With 20 years of experience in the toy industry, JAKI is an innovative toy company headquartered in Chenghai, China's renowned toy and gift city. JAKI adheres to the concepts of "Delivering Joy," "Expecting the Best," "Maintaining Curiosity," and "Unlimited Creativity."
The company has obtained multiple national patents, copyright registrations, and quality management system certifications, including EU ROHS, CE, EN71, EMC, and ISO9001:2015. JAKI is also one of the first domestic companies to obtain the national 3C certification and is known as a go-to for off-brand Lego.
No official overseas website available.
Price Range
Price ranges for this Lego alternative may vary since there is no official overseas store available yet.
Featured Series
Flowers Series: JAKI's Flowers series explores the beauty and elegance of nature through building blocks. With intricate designs and vibrant colors, these sets allow you to create stunning floral displays.
Space Series: Embark on an interstellar adventure with JAKI's Space series. From spacecraft to futuristic space stations, these sets ignite the imagination and bring the wonders of the cosmos to life.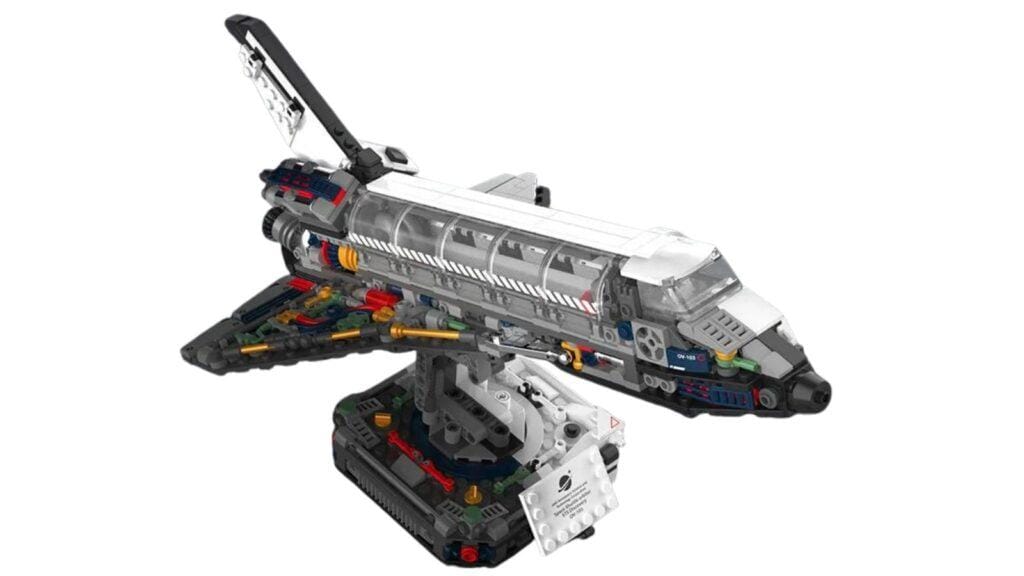 Sluban
Established in 2004, Sluban has quickly gained recognition as an excellent original building block and educational brand in China. With a strong commitment to craftsmanship, Sluban creates high-quality sets that prioritize product safety, environmental friendliness, and health standards.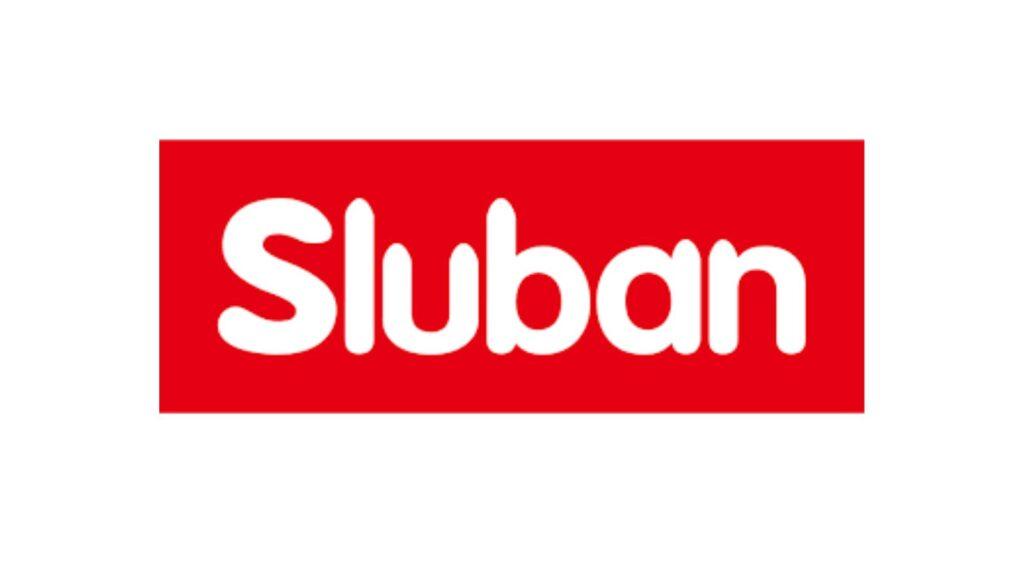 Visit the official website.
Price Range
$15-100 for 150-1000 pieces.
Featured Series
Sluban offers a wide range of building block sets, providing something for every builder. From military themes to city life and beyond, their sets capture the imagination and offer hours of engaging play.
JMBricklayer
The collective efforts of China's alternative LEGO brands have been driving the growth of the country's toy industry. Therefore, new challengers continue to emerge, and JMBricklayer is undoubtedly a significant force among them.
At JMBricklayer, we bring you unique self-designed brick sets that are perfectly compatible with LEGO, custom printing for diverse bricks, alongside excellent products from various Chinese alternative brands. However, our respect for intellectual property is always unwavering. If any product doesn't meet these basic standards, we promptly halt sales and initiate recalls.
Top Picks for Lego Alternatives for Kids!
After the publication of LEGO alternatives for grown-ups, many asked for similar options for kids. We listened and added more alternative brands for the little builders! People loved the adult versions, and now, we've got awesome things for the young LEGO fans too.
1. Banbao
Established in 2003, Banbao is an innovative joint venture. The company is specialized in building educational toys. The company believes in "learning through playing". BanBao sets offer a better play value & more pieces than comparable sets.
Visit the official website
Age Range: 1-6
Featured Series: Focused on educational sets
Price: $30 – 100 for 400-900 pcs
2. Laser Pegs
Laser Pegs allow children to build spaceships & other structures using low-current LEDs that light up your creation. Laser Pegs offers another way for kids to practice fine motor skills. The sets have lots of diverse models to construct a theme. You can buy a variation of extension sets & accessories that inspire children to design their unique models that light up.
Visit the official website
Age Range: 5+ years
Featured Series: light-up construction bricks
Price: $10-30 for 65-350 pcs
3. Qman
QMAN is a Chinese brand established in 1984. It was reborn in 1994 to focus on the plug toy & small grain blocks category. QMAN building block applies tailored ABS materials with eco-friendly food grade. Qman now has more than 500 products exported to 40 countries & regions in Europe, the United States, and Southeast Asia. Qman is popular among kids who prefer a variety of themes.
Visit the official website
Age Range: 6+
Featured Series: Building blocks of vehicles, cityscapes, and more
Price: $26-50 for 200-420 pcs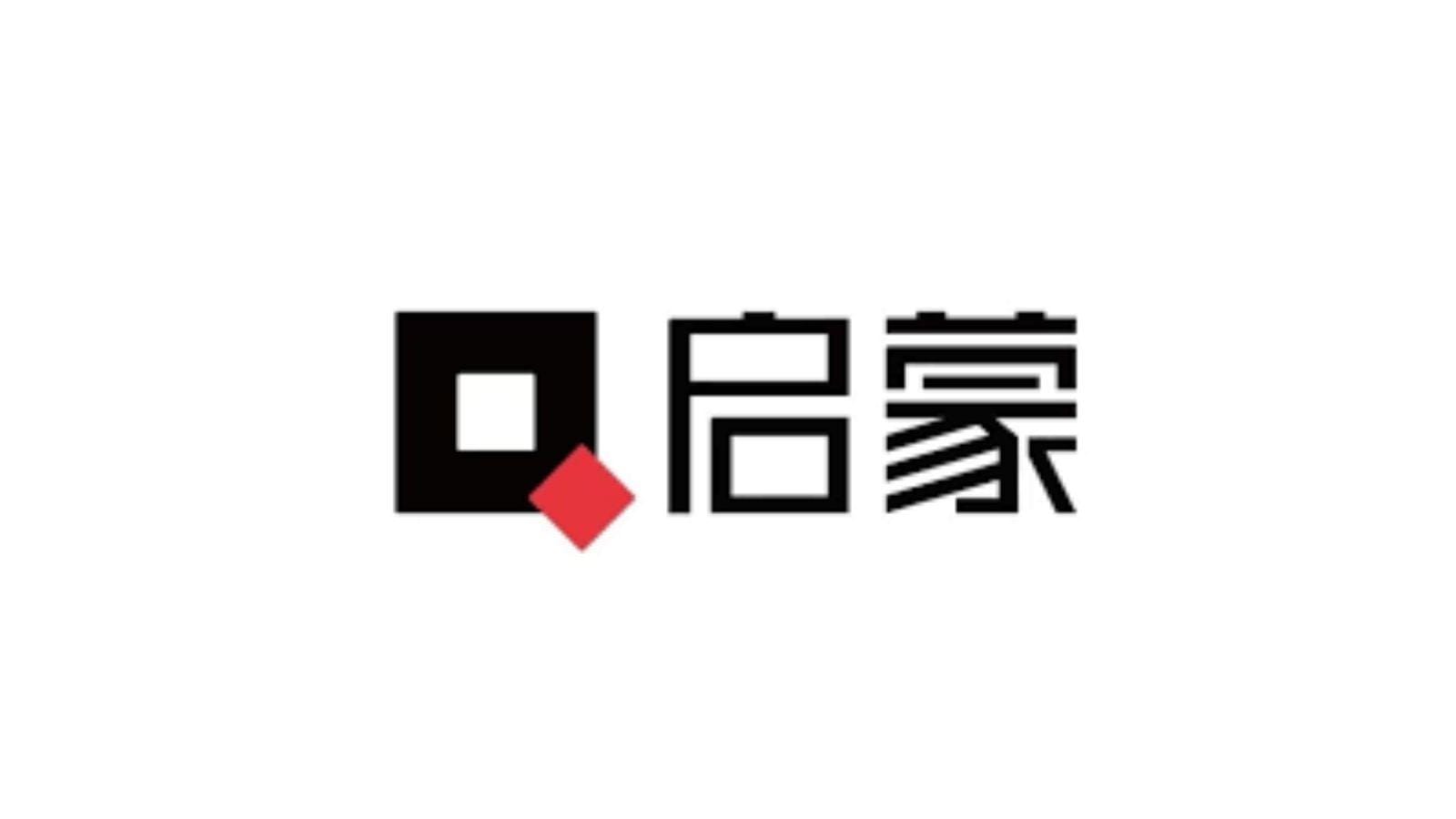 4. Oxford
Oxford has established itself as Asia's major brick toy producer. The South Korean toy brand offers some of the best bricks and sets on the market. Their themes include the military, a Korean history line, a town & many others. They also manufacture the parts for Hasbro's Kre-O.
Visit the official website
Age Range: 1-12
Featured Series: Various theme particle blocks
Price: $70-110 for 930-1110 pcs
5. Mega Construx
Mega Construx is a Canadian company. It was established in 2017. Mega Construx & LEGO are usually compatible, but sometimes they have minor differences like size, quality, and shape. The licensed sets cover some big names like Halo, Pokémon, and Call of Duty; The builds all look great & are authentic to the source material. Luckily, they do sell bulk cases of bricks at significantly lower prices than LEGO·
Visit the official website
Age Range: 5-13
Featured Series: Video game sets
Price: $100-150 for 1000-1800 pcs
6. Kre'o
When it comes to quality, Kre-O is the closest match of LEGO. It makes both licensed & original builds. You'll find sets from popular franchises such as Star Trek and Transformers. Kre-O is a brand of plastic construction toys that Hasbro first released in the fall of 2011. The kreons are related to space which has complex structure than LEGO. And these Kreons have arms & elbow joints that move in all directions.
No official website available
Age Range: 6+
Featured Series: Famous for transformer sets
Price: $33-56 for 250-430 pcs
7. Nanoblock
Nanoblock was first commenced in 2008 in the Japanese market by Kawada. The product is distributed overseas by local companies, comprising Mark's Europe in France & Benelux. In 2012, imports of Nanoblock reached 31 countries.
Nanoblock is like Lego on a small scale & is an excellent choice for teens, kids, & adults. Nanoblock consists of 11 diverse sorts of bricks. Blocks for Nanoblock contain world landmarks, musical instruments, space scenes, and birthday & wedding scenes. Nanoblock-themed sets contain Pokemon, Mega Man, and Hello Kitty. The biggest of the Nanoblock products is Neuschwanstein Castle, with 5,800 pieces.
Visit the official website
Age Range: 8+
Featured Series: Tiny blocks with different themes
Price: $10- 33 for 100-750 pcs
8. MEGA for Toddlers
Established in 1984, MEGA Bloks for Toddlers is a popular LEGO alternative. It is a Canadian brand. Designed specifically for toddlers, they were the first brand to create construction toys for toddlers. Their licenses allow them to make a variety of pop culture brick-building sets.
Visit the official website
Age Range: 1-8
Featured Series: Various categories for different ages and sizes
Price: $20 -$65 for 80-300pcs
9. Sluban
Sluban is a Chinese brand that provides exclusive products based on the brick-construction toy paradigm. They are a passionate bunch & which could be seen at the Toy Fair in Nuremberg each year, wherever they take part in a showcase displaying all of their upcoming sets. It is clear from their products that quality means everything to them.
Sluban is an international best-selling toy brand in 150+ countries. The brand was established in the year 2004 & hails from Hong Kong. There is so much to love here. But if we had to pick out one thing we love the most, it is the variety they offer.
Visit the official website
Age Range: 6-12
Featured Series: Construction blocks
Price: $15- 50 for 200- 1000pcs
10. COBI
Cobi is a Polish toy company with its HQ in Warsaw, Poland. The company was founded in 1987, manufacturing board games & puzzles. In 1992, it started manufacturing building blocks with an interlocking stud & tube system.
If you are looking for genuine Lego clones it does not get any better than Cobi. The company builds some of the best-looking military series on the market. Cobi kits feature flexible, smoother, & larger blocks.
Visit the official website
Age Range: 14+
Featured Series: Military series, construction, vehicles.
Price: $ 24-150 for 200-2500 pcs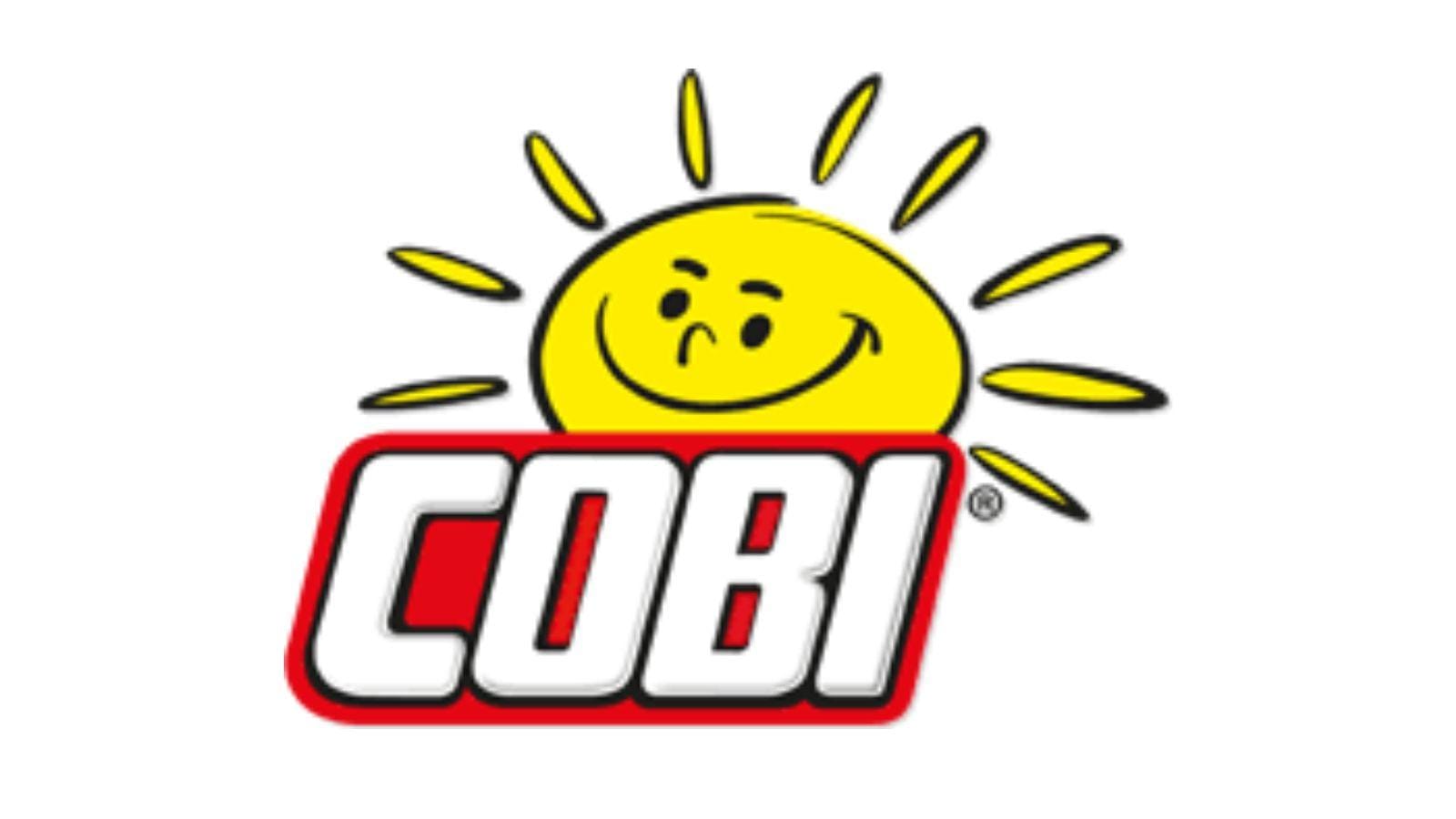 To Conclude
We have discovered a world of imagination beyond conventional Lego bricks as we come to the end of our investigation into the finest Lego alternatives for adults.
Chinese Lego products provide benefits like price, a variety of themes, and inventive building techniques. We may anticipate even greater advancements in design innovation as the market keeps growing, stretching the limits of imaginative play for future generations.