The Chameleon 70124 probably takes 3-4 hours total to assemble for beginners. As hard as it is at times, some helpful tips are shared with you in the article. We believe you will enjoy every minute of building it.
Steps 1-76 The Head and Body
Opening the first bag revealed the required pieces for the head and body. The whole process could go smooth and give you a sense of the chameleon's shape.
Steps 77-96 Install the Light Tube(the hardest part)
Now, it comes to the trickiest part of the set. The rubber light tube is firm and will bounce off other connected parts when bent.
1. Get the four parts above ready in steps 77-96.
2. To start with, connect the tube with the lever and the panel, it's a simple task.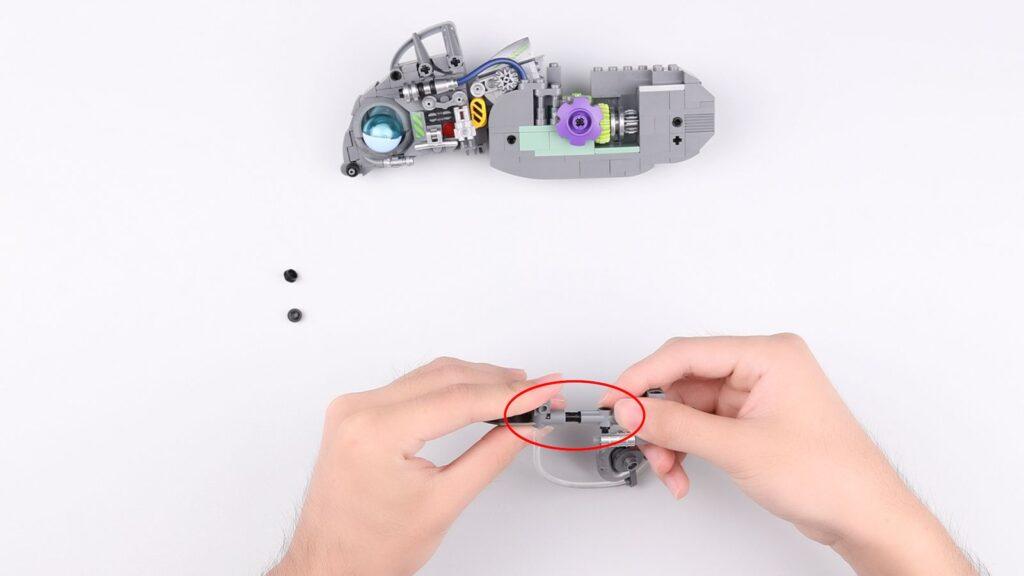 3. Insert the pin into the panel. It will be able to rotate, so make sure the holes align on the same plane.
4. Then, join the straight and U-shaped pipes. They can easily come apart, so consider removing the two round plates for a stronger connection.
5. Pull the tube to the left, be gentle, and attach it to the clamp.
6. Lastly, put the entire piece onto the finished section. Be slowly, rushing can undo all your previous efforts.
7. Don't forget to test the light to see if it works properly.
Steps 97-133 Mechanical Pieces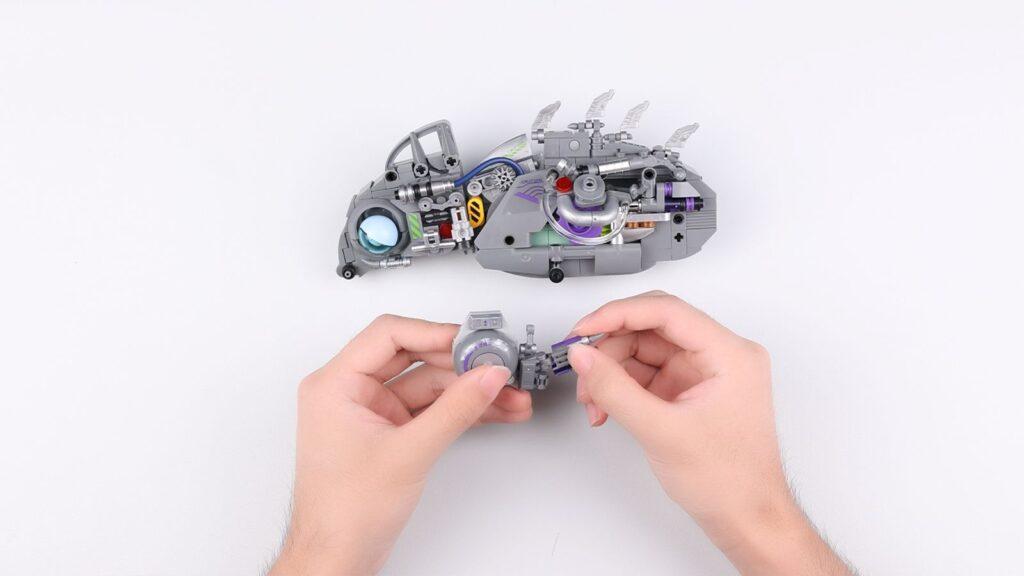 These steps allow us to decorate the chameleon's body, a lot of mechanical pieces from bag two will be used.
Steps 134-165 Tail Pieces(trim the hose)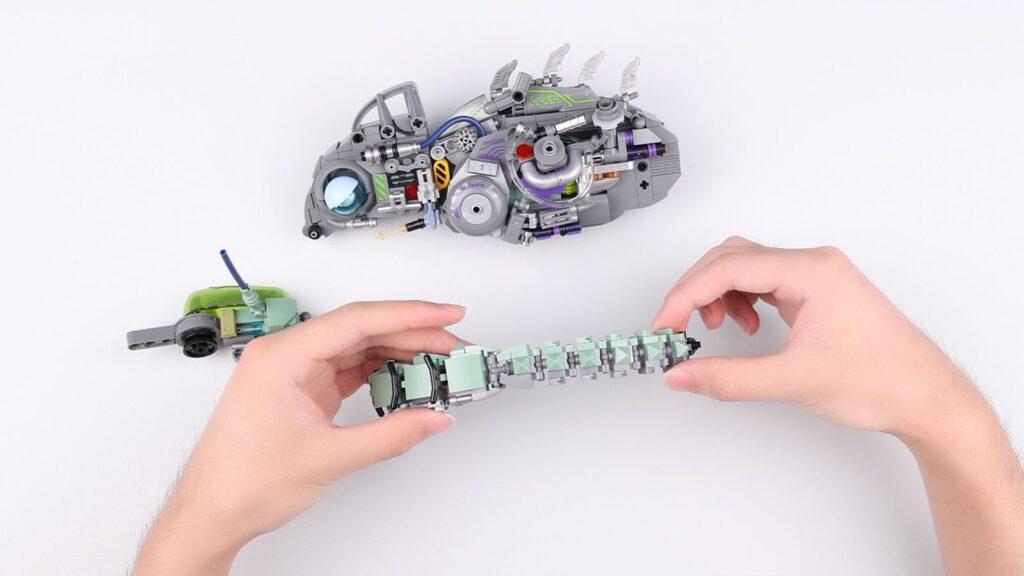 The instructions move on to the tail pieces. They are quick to put together, utilizing more ball and joint pieces.
The blue hose is a bit too long, simply cut off 1cm/0.39in.
Steps 166-221 Crystal Shells and Limbs
The instructions then had us open the fourth bag. Be careful enough when you hold the mechanical side. Thus the chameleon is complete.
Steps 222-269 The Base
All that left to do is build the base, located in bag five. At last, attach the chameleon to the base.
At this point, the chameleon build is finished. Though it presented some challenges, overall, it was a smooth process. If you have any questions or would like to share new building ideas and techniques, feel free to comment or email us at support@jmbricklayer.com.