Who's Lepin
A Chinese building block company earned its name for copying sets from the well-known Lego brand. Absolutely, this is illegal in any country. Interestingly, the Chinese name of his brand translates to "Happy to Build". Maybe its aim was to make building blocks accessible to a wider audience, but its act of copying is not advocated.
Reasons for Lego's Aversion to Lepin
Lepin has copied designs from Lego and violated Lego's intellectual property rights, including patents and trademarks. This is the core reason fueling Lego's strong resentment.
This brand's infringement has been perceived by Lego as a direct assault on its brand reputation.
Lego also thinks that the quality and safety of Lepin's sets are often questioned, which goes against Lego's longstanding commitment.
By copying designs, this newcomer quickly gains market share, causing the rapid loss of that for Lego.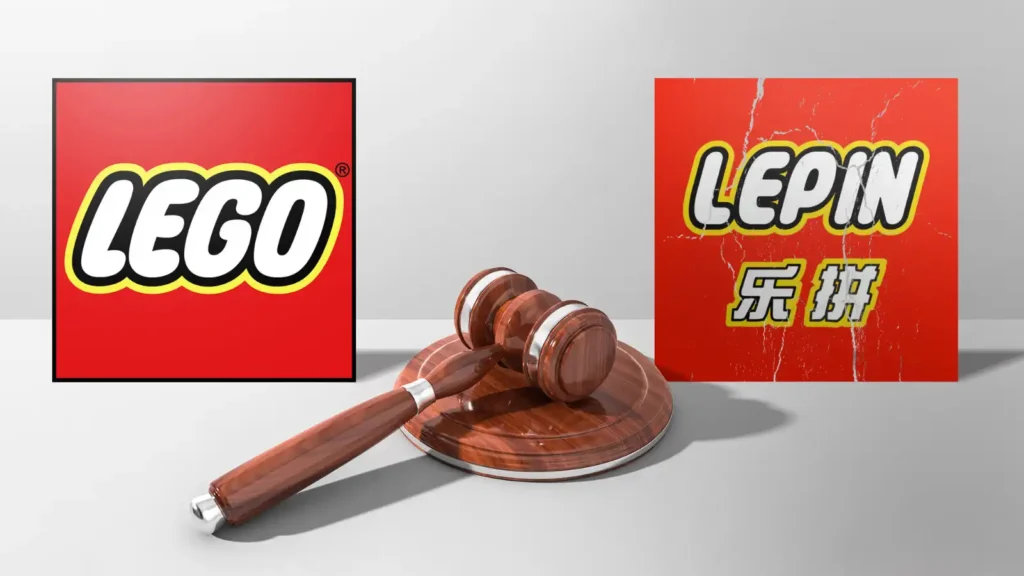 The Rise of the Copycat King
Before the existence of Lepin, its founder established the brand 'Meizhi' which also sold replicas of Legos. It soon led to a downfall due to legal restrictions, but he tasted the sweetness and accumulated the initial capital. At the end of 20141, using existing molds, he teamed up with three other partners to begin the production of Lepin building blocks.
They started with the Cityscape series, leveraging the discontinued status of many existing sets to easily tap into the market. Moreover, during the same period, several major Chinese manufacturers in the market, including BoLe, DeGao, and S Brand, each had their own areas of focus and produced the original products. The Cityscape series had an extensive variety of pieces, full colors, and diverse shapes, required a lot of molds, and presented significant challenges in sorting due to its complexity, resulting in a situation where other manufacturers hesitated to step into production. With accumulated resources, Lepin swiftly entered the domestic and international market for Lego replicas, starting with the Cityscape series.
At its peak, Lepin accounted for most of the overall sales in the entire baby and toy category on AliExpress. Don't forget, the toy is a major first-level category!
The Inevitable Downfall
However, after Lepin's rapid expansion, they did something that offended almost all their peers – engaged in across-the-board price suppression by offering identical products at lower prices. For example, BoLe's popular Friends Series 10498 Treehouse, was 78 yuan of the wholesale price, and Lepin produced the same model, selling it for 68 yuan. Short-term low prices benefit consumers but can disrupt the market in the long run. Limited profits make it difficult for producers to invest in research, development, and market operations. So, there were widespread complaints among peers. Because before Lepin emerged, if one factory was already producing a specific set, other factories tended to steer clear.
In 2016, Lepin was formally sued by Lego. After two years of legal battle, they were fined 15 million yuan2, which was only a small portion of their profits in 2016. The turning point in the situation also occurred at the end of this year. Because of the fact that the 15 million lawsuit in 2016 did not match the substantial profits, other manufacturers thought it was an opportunity. Many factories began boldly launching production lines to encroach upon Lepin's popular models. In addition, an internal issue surfaced within Lepin, characterized by nepotism and misguided decisions to implement price controls on AliExpress. After 2018, the situation took a sharp downturn, and Lepin only accounted for a small portion of the total sales in the baby and toy category on AliExpress.
Breaking News
On April 23, 20193, the Shanghai police, with the cooperation of law enforcement in Shantou, Shenzhen, and other areas of Guangdong, successfully dismantled a criminal organization suspected of infringing on the copyright of the 'Lego' brand. They captured four criminal suspects led by Li, dismantled three locations, including production, packaging, and warehouses, along with over ten production lines, and seized more than 90 production molds, nearly 200,000 instruction manuals, over 200,000 packaging boxes, and more than 630,000 finished 'Lepin' toys, with the total value of the involved assets exceeding 200 million yuan.
Final Thoughts
Official sales of Lepin have been banned, yet many unofficial channels for purchase still exist. And its emergence undoubtedly has cast a negative impression on the Chinese toy market, particularly the building block industry. But its downfall will also bode well for this industry. Consumers will enhance their awareness of copyright and strengthen their sense of brand identity. Moreover, As the prices of Lego brand sets continue to rise, individuals are actively seeking more budget-friendly options. Lepin, in turn, has opened the door for other reputable brands to establish themselves in the industry. In the future, more Chinese building block brands that prioritize copyright, strive for originality, and produce high-quality sets will likely emerge.
References:
1. Liu Lizhan. (2019, May 18). "Insights into Lepin." In Zhihu.
2. Sohu. (2018. September 5). "Claiming 15 million!".
3. The Paper. (2019, April 26). "Lepin Toy Under Investigation".