Description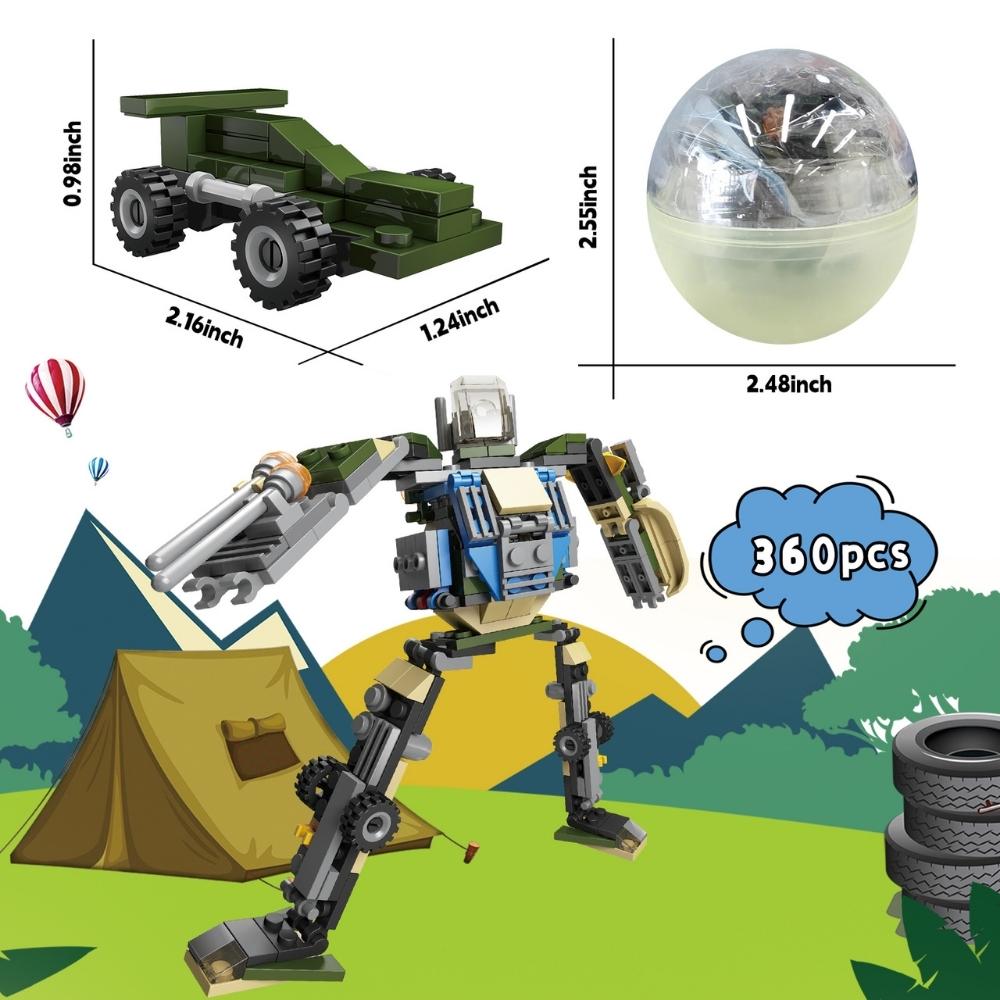 【Great Robot Set】: Our pre filled Easter egg toy contains 12 Easter eggs and 12 different types of robot toys. Each mini Easter robot toy has a distinctive design, and you can also use these 12 styles to combine into one large robot. This Easter party favor is an ideal toy gift for boys who can experience cool robot equipment in a game. It is suitable for building and playing alone or enjoying the fun of assembly with family and friends.

【High Quality】: Our robot Easter egg is a perfect set of Easter block egg kit for boys, it is made of high quality environmental protection material, safe and non-toxic, durable, smooth surface, rounded edges, no burrs, will not hurt your child's hands during use, you can rest assured that your child can use it independently or let them take the egg toy to a fun Easter party. However, because the set contains small parts, it is not recommended for children under 3 years old.

【Easy to assemble】: Each mini robot toy is packed in a separate Easter egg with instructions, adults and children can easily assemble, and these eggs are easy to carry, whether at school, at home, or in the game party occasion, children can enjoy playing. In addition, the block toys not only bring the fun of games, but also stimulate children's imagination and creativity in the process of building, and develop their hands-on skills, so that they can grow up happily in the game.

【Ideal Easter Gift】: This is a very interesting little gift set about Easter eggs, which is a perfect gift for kids. You can give it to your kids as a prize and they will surely enjoy it very much. These eggs are used for Easter activities, Easter egg parties, Easter basket fillers, birthday parties, gift bags, etc. It can build a very fun game activity for kids and let them spend happy time with their best friends at leisure time.

【Easter Party Decoration】: These eggs are perfect for Easter decor, it can fill the Easter baskets big and small, plus some other Easter gifts to dress up, it will be a very beautiful party scene. And these egg toys can also be used for family STEM education activities. Also, you don't need to worry about after-sales, if you find any parts missing after you receive this Easter set, please contact us and we will send the missing parts to you for free.