Description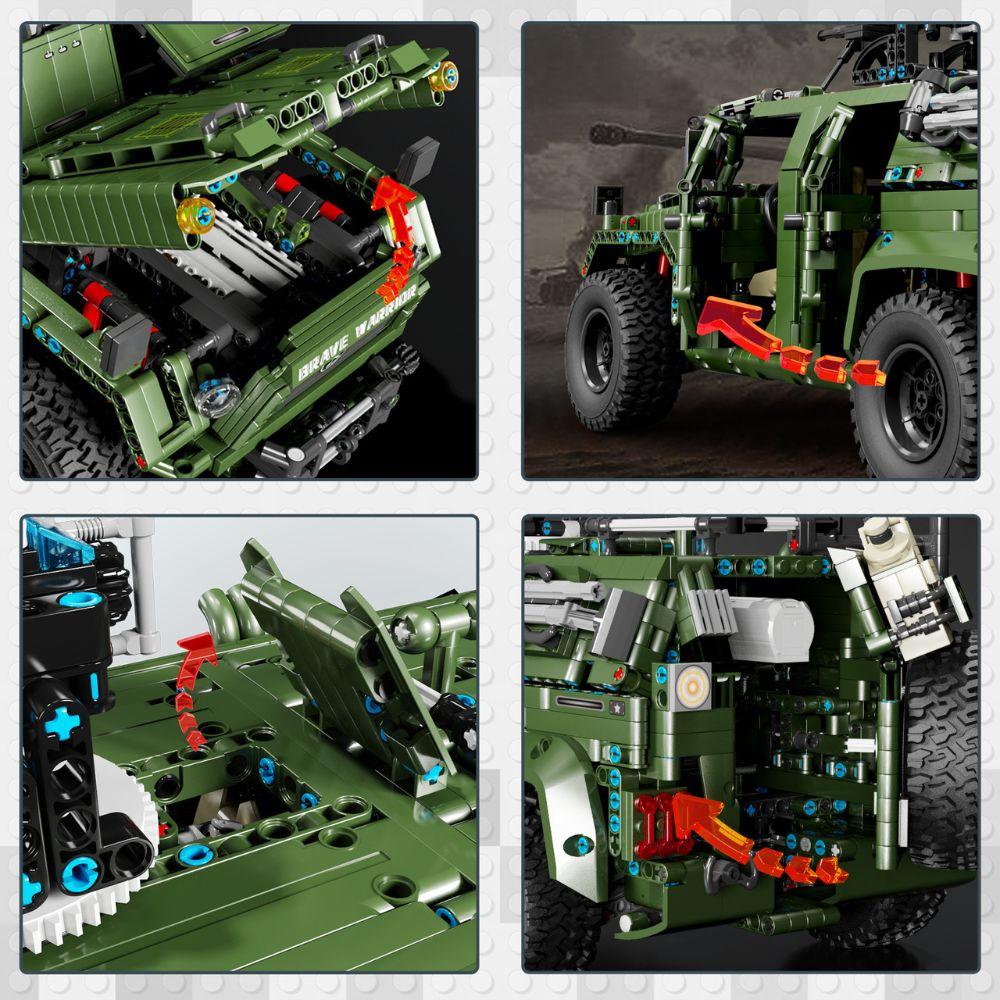 【The Multipurpose Military Car】 Get ready to build a military vehicle that goes beyond expectations! Our building set offers an extraordinary level of detail and functionality that will leave you in awe. Experience the thrill of driving with the front wheel linkage steering wheel, providing a realistic and immersive feel. And that's not all—the roof-mounted switch allows you to command the turret, rotating a full 360°. Take control and dominate the battlefield with this exceptional creation.

【Duplicate the Design】 We've spared no effort in replicating the opening designs of the real military vehicle. Open the rear door, side doors, and even the engine cover to reveal the meticulously crafted interior. Lift the roof cover for an up-close look or manipulate the swinging car baffle to add a touch of authenticity. Every detail has been carefully considered to bring you the most accurate and engaging build possible.

【Designed for Military and Vehicle Enthusiasts】 The striking army green color scheme exudes a powerful aura, immediately transporting you to the thrilling world of military operations. Whether you're a passionate collector or a dedicated builder, this set caters to your passion for military vehicles, offering an extraordinary combination of aesthetics and functionality. Get ready to embark on an unforgettable building journey that will leave you in awe of your own creation.

【A Stunning Collection of Model Cars】 JMBricklayer military truck is the perfect addition to any model car collection, combining meticulous craftsmanship with exciting features. Showcase it with pride on your shelf or engage in thrilling role-playing adventures—the choice is yours! The meticulous craftsmanship and attention to detail make it a standout piece that will capture the attention of all who see it.

【The Ultimate Gift for Builders and Military Fans】 Seeking the perfect gift for men, boys, or military enthusiasts? Our military off-road vehicle building set is a guaranteed hit. With a generous 3175 bricks, it provides an extensive and captivating building experience. Packaged in a high-quality box and accompanied by detailed instructions, it's ready to delight and surprise. This exceptional gift will leave a lasting impression and create cherished memories for years to come.