Description
📺【Journey Back to the 70s and 80s】Indulge in the nostalgia with our JMBricklayer Retro Set, featuring a vintage typewriter, a Walkman, and classic television. Explore the charm of retro designs and relive the iconic era. Not only are these vintage models a feast for the eyes, but they also serve as stunning decorative pieces.

📺【Authentic Look and Feel】Each model boasts a lifelike appearance and exquisite details, faithfully replicating the original devices. Assemble a mechanical typewriter and experience the romance of typewritten characters. Build a Walkman, insert a tape, and immerse yourself in youthful memories. Replicate a color television set and adjust the antenna for a touch of authenticity.

📺【Collector's Delight】These exquisite retro models are compact in size, making them perfect for displaying in various settings. Whether you want to adorn your home or office, these models will elevate the vintage atmosphere of your living space. They are an ideal addition to any retro enthusiast's collection.

📺【Beautiful Gift Idea】These retro electronic models make fantastic building toys suitable for enthusiasts of all ages. It's a unique and creative gift idea that showcases your impeccable taste for JMBricklayer fans, musicians, writers, gamers, and anyone who appreciates all things retro. JMBricklayer typewriter set is the perfect gift for men women boys girls.

📺【Joy of Building】This set is part of a series designed to fulfill the desire of adults to enjoy relaxing hobbies. With 660 high-quality building blocks and clear assembly instructions, it provides an excellent opportunity for solo enjoyment or bonding moments with your family, creating cherished memories together.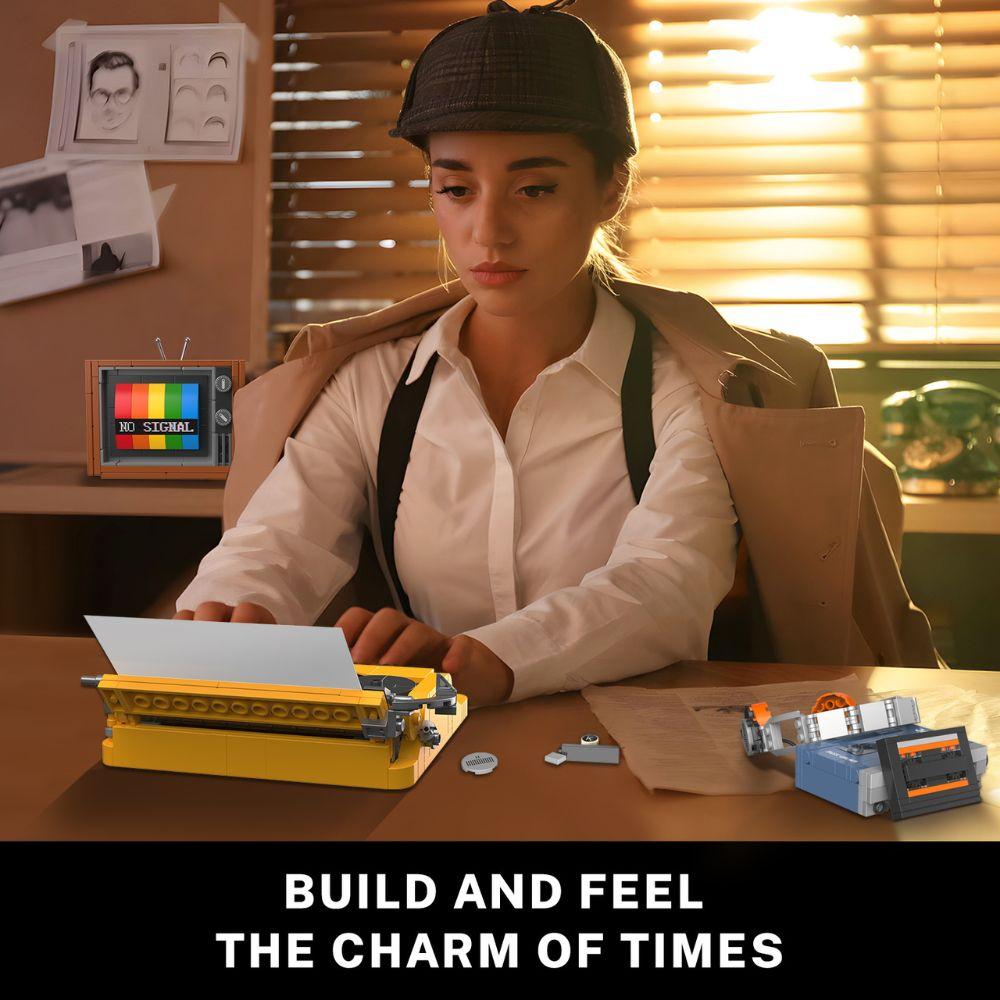 Product Description