Description
Note:
At present, we will provide several main colors for you to choose, you can choose the appropriate color according to your needs.
To ensure optimal display, please add either text or an image in one tile or brick. If you submit an order with both, we will reach out to you via email. Your order will be on hold until we receive your confirmation email and will not proceed to process.
When customizing text, to ensure the best display effect, it is recommended to choose words with a similar number of characters.
When customizing images, different background colors may produce different effects, so please choose carefully.
If you want to design a more personalized font, you can also design it yourself and send it to us in the form of a picture, but please note that at this time your printing type should choose Image.
Printing Text:
If you choose the Text Printing Type, please refer to the fonts below and make a choice, and then upload the text content to the above "Printing Text" form. We will typeset and print according to the font you choose.
Printing Image: 
If you choose the Image Printing Type, Please refer to the custom area image size below and design the image yourself, then upload the image to the form "Printing Image" above. Max image size should be less than 1M.
Custom Text Preview:
Custom Image Preview:
Actual Pictures(Tiles 2×2, 2×6, 4×4, 6×6 are used):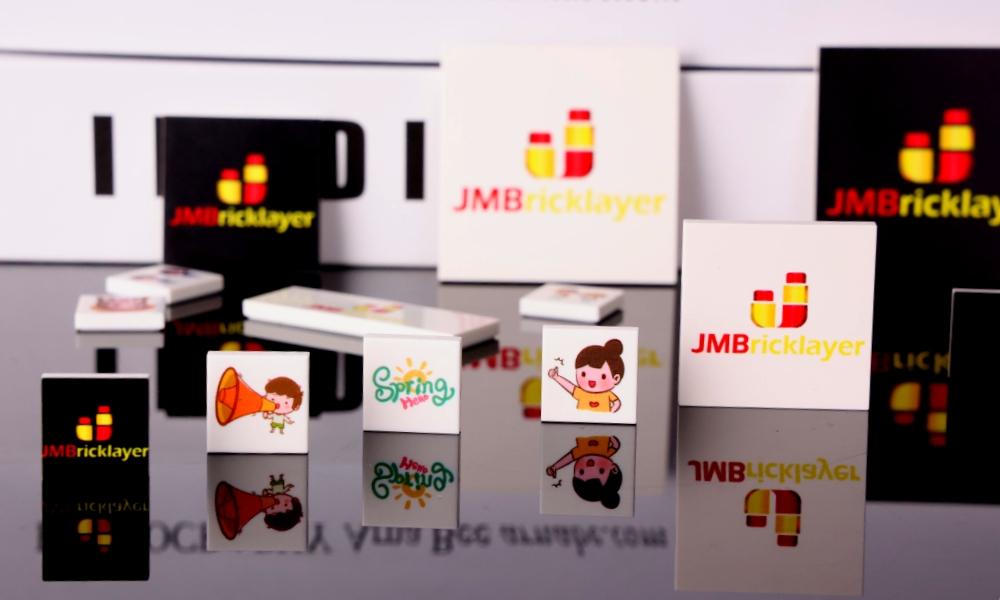 Ps. Image is for reference only, the actual product serves as the standard.