Description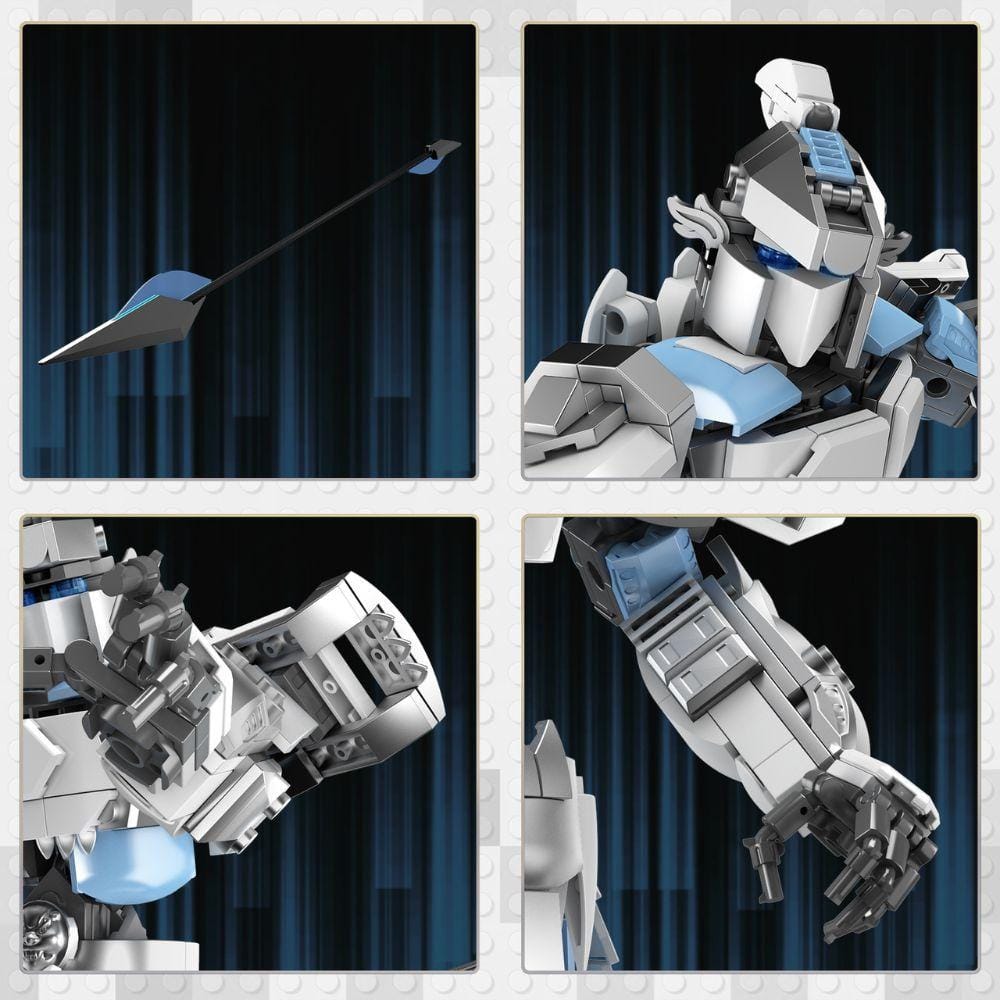 JMBricklayer Mecha Building Set – Experience the awe-inspiring fusion of ancient hero legends and future technology with the JMBricklayer Mecha series. Prepare to be mesmerized as each mecha character comes to life with its distinct personality, complete with unique weapons and impeccable design. Immerse yourself in the world of building as you embark on an unforgettable journey, fueled by exquisite craftsmanship and attention to detail.

????Create Your Own Hero Warrior – Meet Zhao Yun, the embodiment of wisdom and courage, a legendary Confucian general brought to life. Featuring a striking combination of blue transparent and electroplated silver parts, adorned with elegant white and metallic silver elements, this masterpiece exudes a captivating aura. The application of metal plating elevates the model to new heights, captivating your senses with its stunning visual appeal and meticulous craftsmanship.

????Captivating Display Collection – Prepare to capture the spotlight with our mesmerizing mecha creations. Once assembled, these remarkable models become captivating display pieces that demand attention. The cool and lifelike appearance will draw admiration from all who behold them. Whether showcased in your living room, office, or anywhere else you desire, these stunning mechas effortlessly elevate the ambiance and add a touch of sophistication to any space.

????Unleash Boundless Possibilities – The JMBricklayer hero mecha takes playtime to new heights with its exceptional flexibility. Engineered with a range of movable body parts and multi-segment joints, this masterpiece offers unparalleled maneuverability. The clever combination of cylindrical and spherical joints enables children to unleash their creativity, bringing thrilling action scenes to life and reenacting heroic battles.

????The Ultimate Sought-After Gift – Indulge your loved ones with the ultimate gift that combines playability and aesthetics. No young boy can resist the allure of this charismatic robot figure, infused with personality and charm. Whether it's a birthday, graduation, housewarming, Thanksgiving, Halloween, or Christmas, this JMBricklayer Mecha Building Set is the perfect gift to leave a lasting impression and create cherished memories for years to come.