Description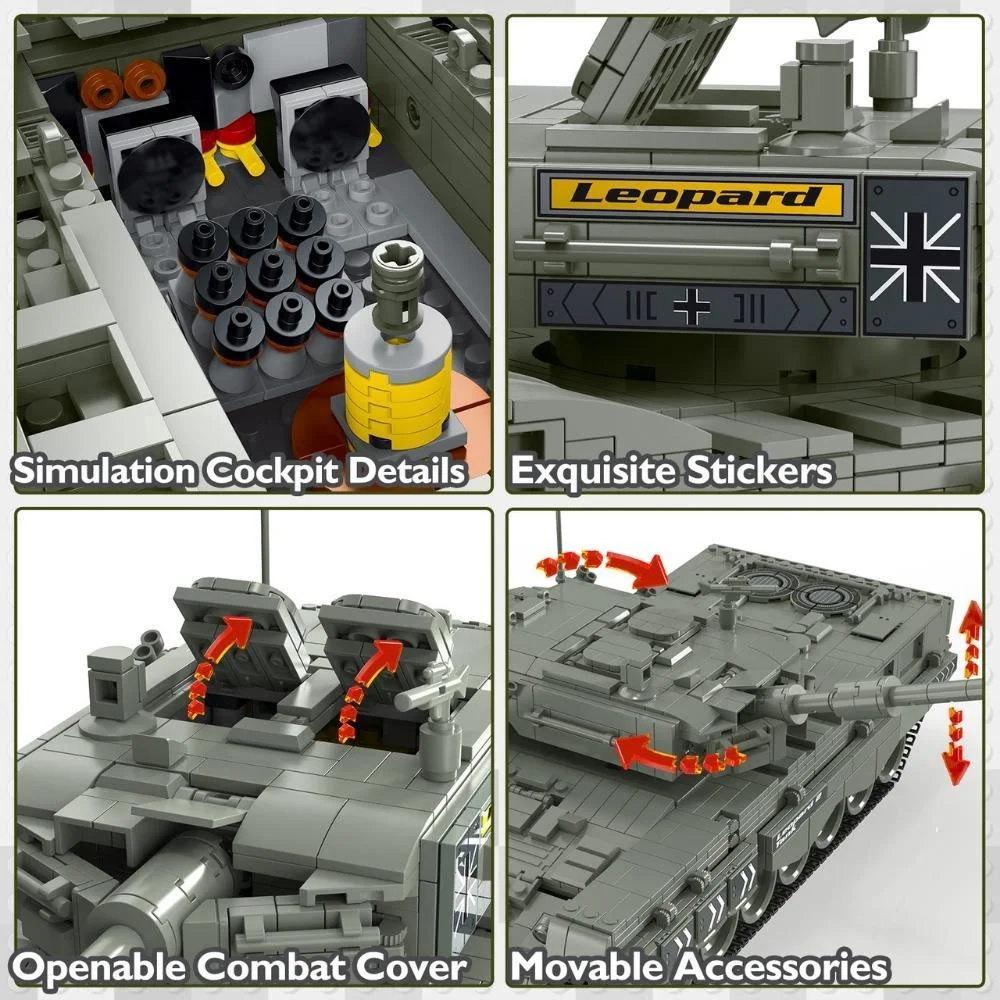 【Cool Tank Toy】JMBricklayer tank kit is a very cool military tank model after the build is complete, with a unique appearance of color and realistic details are surprising. This Leopard 2A4 army tank has a place in the military toys with its unique design style, you can simulate tank activities, which will be very interesting.
【Fun Model to Build】This military tank has a detachable structure, open the hatch to see more internal details, and the turret can be rotated 360° and the aiming piece can be adjusted up and down to simulate firing. This WW2 military tank made up of 1756 quality blocks comes with instructions and is easy to build, enjoy the fun of building blocks together.
【Cool Decoration】This army tank is a perfect replica of the Leopard 2A4 military tank and has realistic internal details with a realistic turbocharged diesel engine as well as cannonball accessories. This adult tank model stands out among tank toys and is perfect for military enthusiasts. And it is also a fine decoration for any table and other places in the room.
【Ideal Gift for Boys】JMBricklayer tank building kit is the perfect gift for boys, teens, and adults, it is definitely a very popular model gift for WWII military enthusiasts. You can give it to your family and friends as a gift for their birthdays or other special holidays, and you can also give it to yourself as a reward.
【Quality After-sales Service】After you receive the JMBricklayer tank kit, if you find any problems, please contact us. In addition, our products are shipped after strict inspection, however, if you find that there are still missing after you receive them, please contact us and we will send you the missing pieces for free.