Description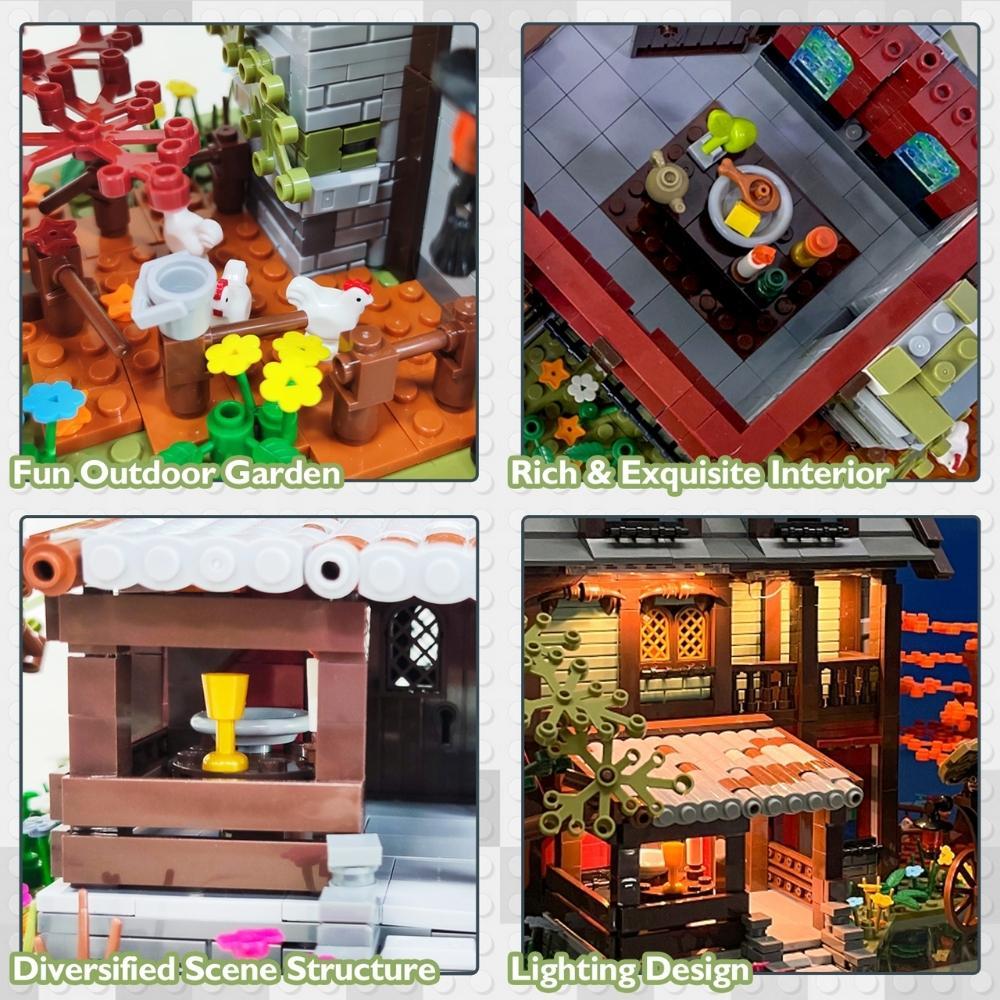 【Fun Hotel Set】JMBricklayer medieval hotel consists of dining room, bedroom, loft, open-air chicken coop and gazebo, and its rich structure will give you a different experience. Build a house model of your own with these 2710 quality blocks and use them to fill your living space. And you can match this architectural toy with other model houses to customize your own display style.

【Rich & Creative Design】The roof and pavilion roof of our medieval building can be disassembled, allowing you to further understand the internal structure. It has some functional accessories inside, such as adjustable rocking chairs and removable wine glasses. The doors, windows, carriage doors, and boxes of this building can be opened. Overall it is very playable.

【Exquisite Appearance】The exterior of this hotel model kit is also very richly constructed. Its exterior is surrounded by colorful flowers and various trees, and it also comes with a carriage, realistic chicken coop and a pavilion that looks very attractive. And this JMBricklayer adult house set is also equipped with LED light sets (batteries not included), which looks great.

【Build and Enjoy】This JMBricklayer hotel model features a medieval architectural style with a variety of floral and tree elements. You can invite family or friends to build this model kit together to enhance interaction. At the same time, children can stimulate their imagination and creativity when building this medieval cabin toy. Overall, this is an interesting hotel model.

【Display & Exquisite Gift】JMBricklayer Inn Model is a very special medieval architecture toy for office or room decor that will make a splash. And this colorful house is the perfect gift for girls and women, you can give them on birthdays, anniversaries and other holidays, it is also a craft art that any teenager or adult who loves architecture will appreciate.