Description
【Spectacular Pirate Ship Kit】: JMBricklayer 40105 pirates ship kit consists of 3066 quality blocks, the construction is completed is a great and spectacular sailboat model, and the finished size of the ship model is 34.25in(L)x7.50in(W)x27.55in(H), the overall appearance looks great. And our adult model kits come with colorful instructions to help you quickly complete the assembly. This toy model boat kit is perfect for teenagers and adults who like sailboat toys, and you can play with your family.

【Interesting Architectural Design】: Our pirate revenge model ship will be the pirate movie pirate ship real to reality, the entire model ship design is very realistic, and is a high-quality sailing model. The red simulation sail design is very imposing, and the cabin and deck are able to quickly detach the separation. In addition building toy ship model hull details are realistic and in place, the cannon can also simulate firing cannonballs, the experience is very fun, and you will like this adult set.

【Perfect Decorations & Gifts】: Our model ships are ideal toy gifts, you can give to your family and friends or yourself. And if you are a fan of pirate movies or ship lovers, then you will fall madly in love with this real pirates ship from the movie, and you will also like to appreciate its various details. In addition, the pirate ship toy is also the perfect office or room decoration, you can display it in a prominent position for yourself and your family and friends to enjoy and play with.

【Endless Game fun】: The toy model provides endless building and game experiences for teens and adults, when you are free, you can assemble this construction toy with your children, and imaginatively to role-playing games. You can play the role of the movie, to defend against attackers of a game experience, the use of the hull linkage part of the flexible game, it will be a very interesting thing. It can not only give imagination and immerse you in a fantasy world but also stimulate creativity.

【After-sales Service】: If you are not satisfied with your purchase or have any problems after receiving the boat set, please contact us and we will provide you with a solution or process a refund. In addition, our products are strictly inspected by the machine before sending to you, but if you find that there are still missing pieces in the kit after you receive the product, please don't worry, you can contact us first and we will send you the missing pieces for free.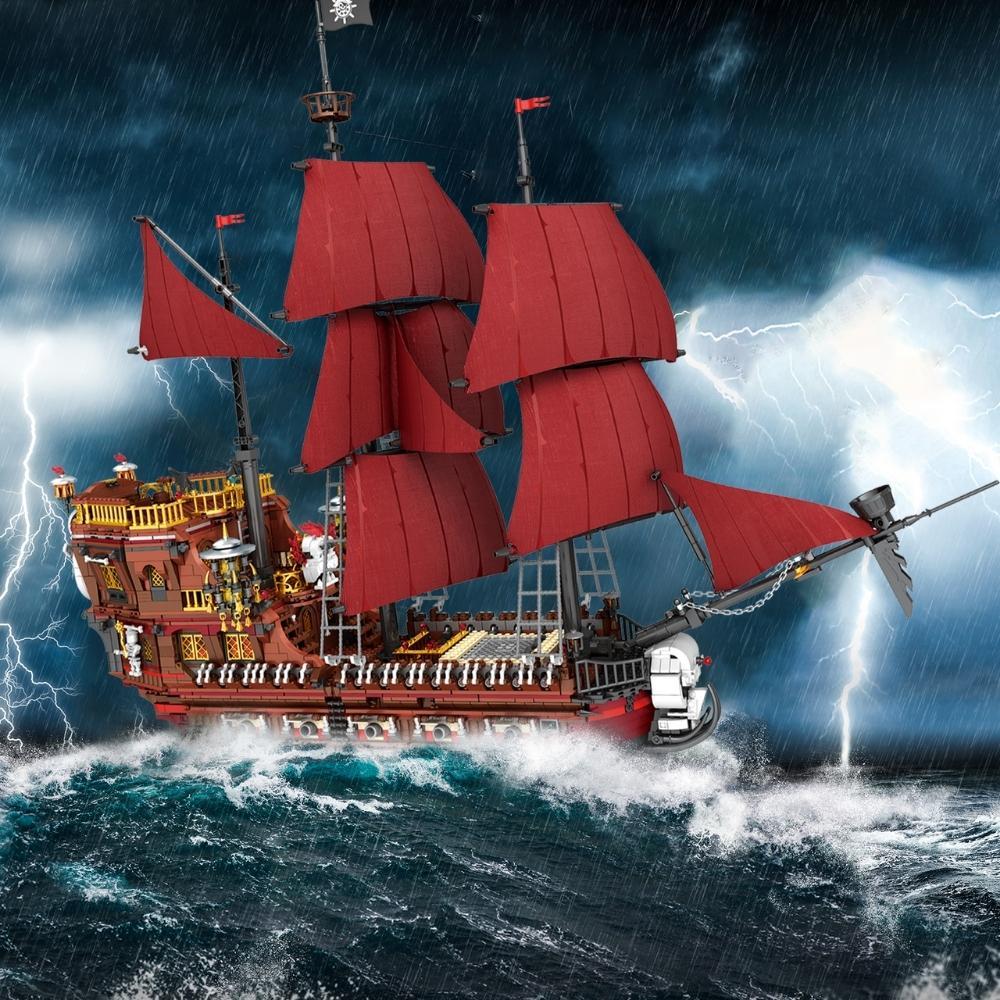 JMBricklayer 40105 Pirate Ship Kit – Build Your Own Ship Model with 3066 Blocks
Our ship toys are the ideal construction toys for boys and adults to fulfill their captain's dream.
Exquisite Decorations
Perfect Gift
JMBricklayer Pirate Ship Has Very Much Realistic Details
JMBricklayer pirate ship model has very realistic details, realistic reproduction of the pirate movie pirate ship, with a delicate design to bring the experience more interesting ship model building, is a great pirate ship toys.
Whether you're looking for pirate ship toys for boys or construction toy that offer endless game fun, our model ship toy is sure to provide hours of entertainment.