Description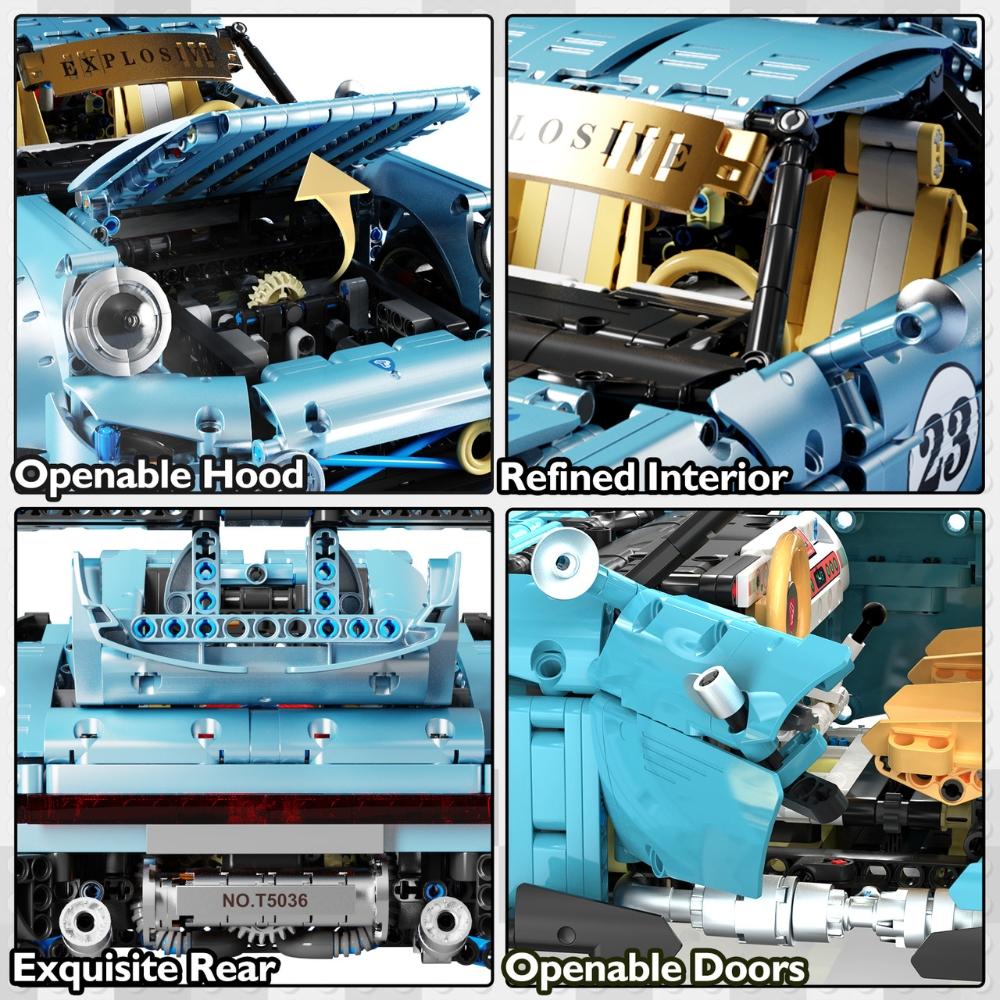 Both Posture and Texture – Prepare to be amazed by the level of craftsmanship and attention to detail in our car model building block kit. With the use of numerous electroplated parts, the finished model exudes a remarkable texture that will truly surprise you. Each component has been meticulously designed and constructed to ensure an authentic and visually stunning representation of a race car.

Faithful Detailing – Our building set is packed with features that replicate the intricacies of a real vehicle. From the functioning steering system operated with a steering wheel to the adjustable wheels attitude, every aspect has been faithfully recreated. This attention to detail allows you to appreciate the inner workings of a car while enjoying the process of constructing it.

A Gift for Car Enthusiasts – Our model car kits combine the thrill of assembling a detailed race car with the joy of creating something with your own hands. JMBricklayer car 60128 is an ideal gift for both adults and older children who are passionate about cars. Whether it's a birthday, holiday, or special occasion, this building kit is sure to bring a smile to the face of any car enthusiast.

An Immersive Project – Embark on an immersive journey with our model car kits to build for adults. As you meticulously assemble each component, you'll find yourself completely absorbed in the process. The satisfaction of bringing the car to life step by step is immeasurable. Whether you're seeking a creative outlet, a moment of relaxation, or a stimulating hobby, this building kit offers a perfect balance of challenge and enjoyment.

Static Display Model – Once completed, your model cars will serve as an attractive display piece that deserves a place of honor. The attention to detail and impeccable craftsmanship make it a standout collectible item. Proudly showcase your creation on a shelf, desk, or in a display case, and let it become a conversation starter. Additionally, for those seeking an even more dynamic experience, it can be upgraded to a dynamic version by adding power accessories.