Description
????Ignite your creativity with our cutting-edge space rocket set – This extraordinary set includes a massive main rocket and 4 powerful boosters that can be easily detached. But that's not all – you'll also find detachable launch pads, detectors, and satellites, allowing you to simulate real-life space missions. Get ready to embark on a thrilling journey through the cosmos as you construct and launch your very own rocket ship into the unknown depths of space.

????The charm of spaceflight for all ages to explore – With 864 building blocks and detailed instructions, space enthusiasts of all generations can now indulge in an exhilarating building project. The rocket's semi-disassembled perspective design offers a unique opportunity to explore its inner workings. Prepare to unravel the secrets of rocket engineering as you piece together each section, creating a stunning display of craftsmanship and engineering prowess.

????Prepare to be mesmerized by the stunning aesthetics of our rocket – With the use of electroplated parts, we've created a rocket model that exudes a captivating metallic allure, showcasing its mechanical charm. Say goodbye to stickers and welcome the use of detailed printed pieces that enhance the coolness factor of your finished creation. Once assembled, this awe-inspiring creation can be proudly showcased in any room of your home or office, serving as a striking centerpiece.

????Calling all space lovers! JMBricklayer space rocket 70110 is the ultimate gift that will leave them starry-eyed – Whether it's for a budding astronaut, an avid space lover, or even a curious mind eager for an immersive building, it is a perfect choice. Suitable for boys, girls, teens, and adults alike, this space shuttle guarantees hours of creative enjoyment and a journey to the stars. Watch their faces light up with excitement as they unwrap this extraordinary building kit.

????Ignite a love for STEM with our space-themed building toys – Our space set is not just about fun and play; it's a powerful tool for learning and development. With its semi-perspective design, children can delve deep into the inner workings of a rocket, unraveling the secrets of engineering and science as they assemble each component. This STEM toy stimulates the imagination and enhances hand-eye coordination. Suitable for 8 9 10 11 12 13 14 years old and above boys girls adults.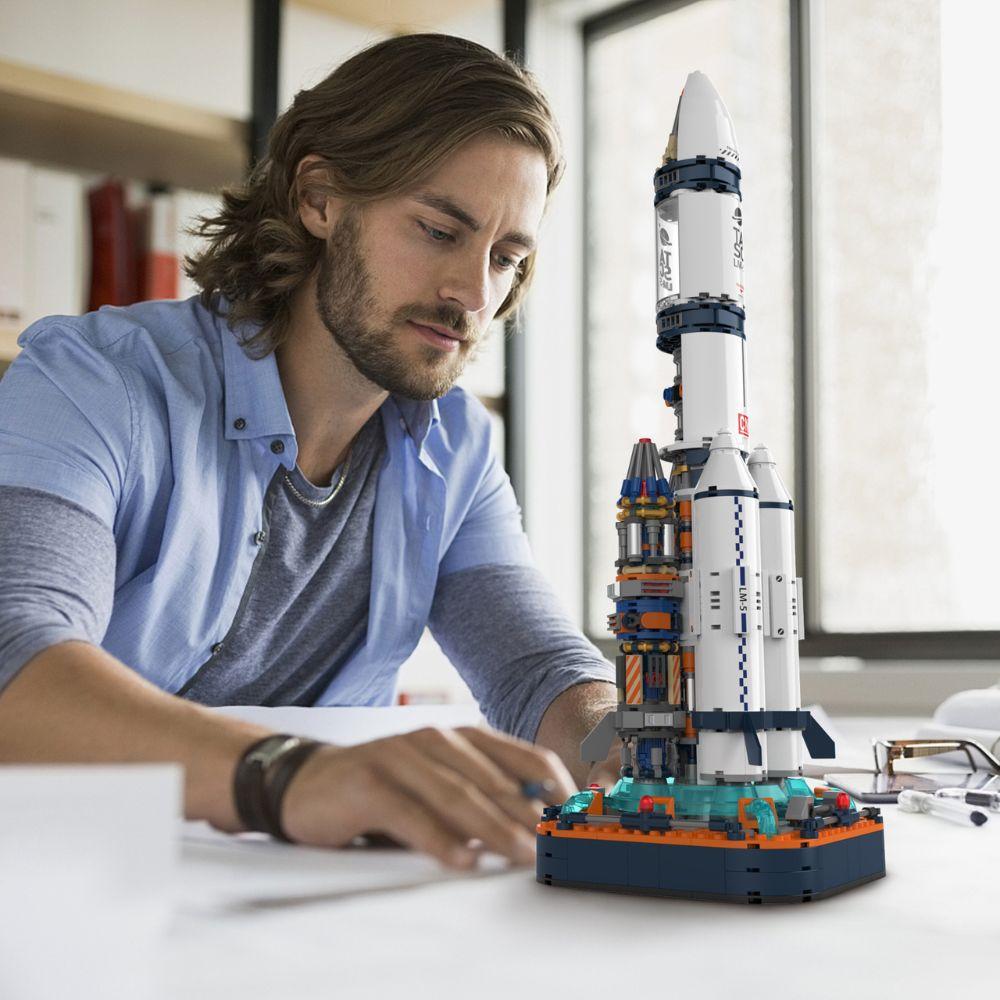 Collectible Display Striking Decor Cool Model
Gifts For Boys Fun Building Project