Description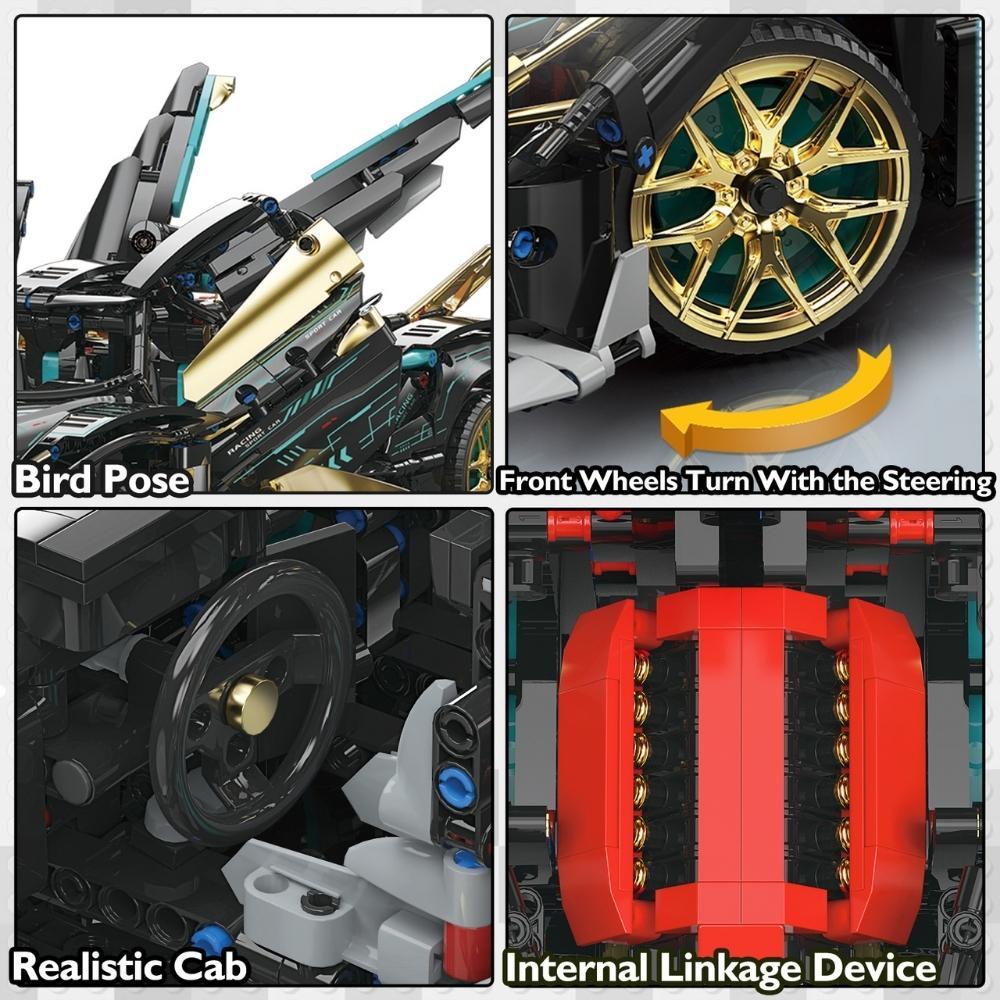 【JMBricklayer Cars 60131】 The Apollo EVO Building Car consists of 2,174 carefully designed parts. 1:10 scale replica design, highly restored model details are very exquisite, bringing you a deeper level of immersive building experience, you will experience the fun of assembly, and feel the speed and passion.

【 Classic Design 】 This Apollo EVO Supercar building model kit comes in a classic black-and-gold color scheme, with classic details restored with armored lines. The bird's tail wing is unique in shape and can be moved, which will bring you a unique experience of building blocks.

【Simulation Detail Design】In order to make your building experience more interesting, we also designed a lot of realistic details. You can steer the direction of the tires through the steering wheel, the wheels are designed with metal to reproduce wheel glossiness, the doors can be opened manually and the interior cab height recreates the real car.

【Gifts&Decorations】We come with colorful instruction manuals and gift boxes for each Apollo EVO Building set. You can follow the instructions for simple assembly, and you'll have your own car's building block toy. You can keep the Apollo EVO Model Building Block kits as a collectible or decoration in your home, car, or office. Of course, this sports car building blocks set is also a creative gift for boys girls teens adults and car enthusiasts.

【Excellent Customer Service】 Before the product is packaged, we go through several rounds of inspection to ensure that the accessories are complete. If you find that some parts are missing during the building process, please feel free to contact us and we will reissue them for you. If there is any problem, we will try our best to provide you with a good solution.